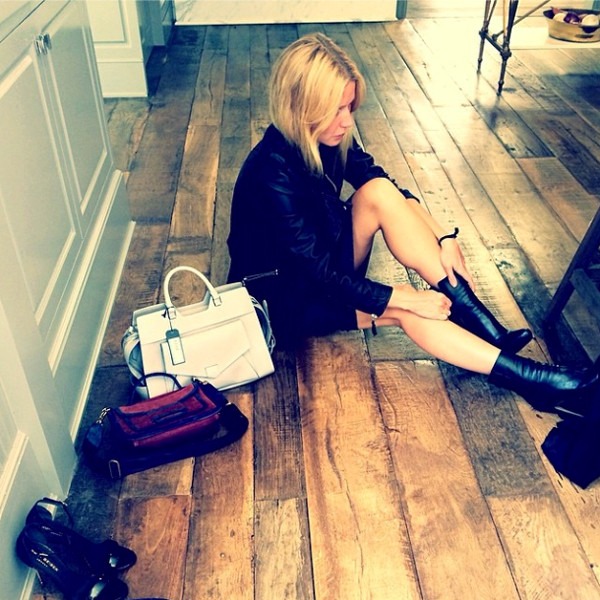 Instagram
The only thing better than dressing like Gwyneth Paltrow would be to nab clothes actually worn by the Oscar winner. Obviously the same goes for Beyoncé, Kate Hudson, Nicole Richie, Miranda Kerr, and any other A-lister whose style you have adored from afar. So you might freak out a bit when we tell you that all of those celebs have just opened up their closets to you and, well, the world really.
Yes, as incredible as it sounds, Hollywood's top style icons of today are actually selling some of their favorite fashions as part Goop's annual closet sale. 100 percent of the profits will go to DonorsChoose, an organization in which public school teachers can directly ask for specific classroom needs.
So, what might you be able to score? Hudson's Balenciaga dress, Richie's Christian Louboutin shoes and a pair of diva heels straight from Queen Bey's Mrs. Carter World Tour. There are also quite a few dresses and tops from Kerr, not to mention a brand-new Proenza Schouler bag. Basically, it's what fashion fantasies are made of—except it's real!
And apparently we're not the only ones giddy about the news. As soon as the announcement was posted today on Goop—the site crashed! Which is the second time in recent weeks that Paltrow's blog has gone down due to a dramatic increase in traffic. The first outage occurred on March 25 shortly after she posted that she and husband-of-11-years, Chris Martin, were separating.
Seems like people love their shopping just as much as they love their gossip.