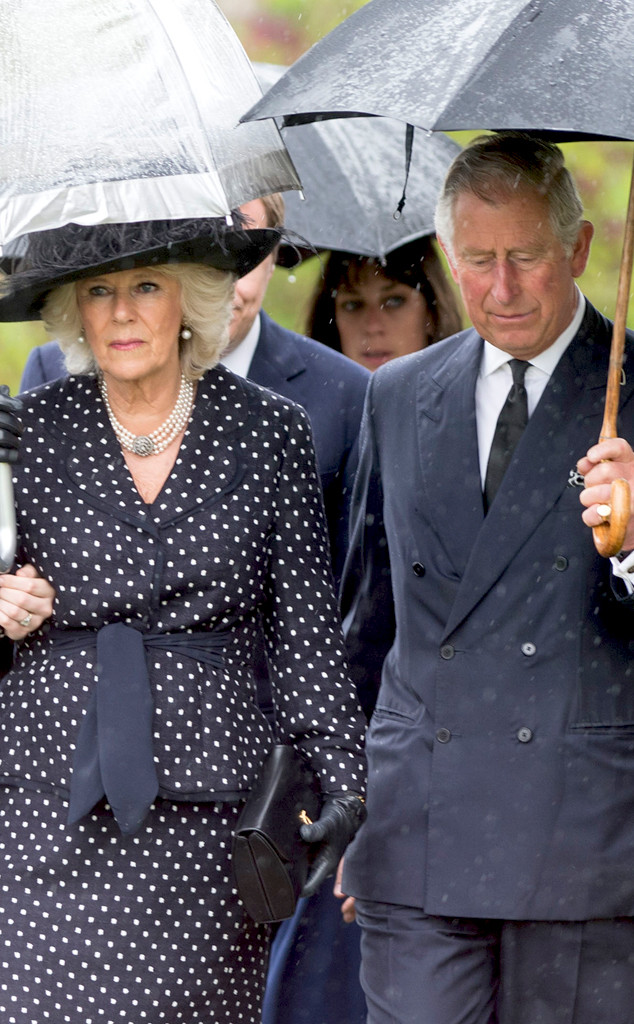 Mark Cuthbert/UK Press via Getty Images
Mark Shand, the younger brother of Camilla Parker Bowles, has been laid to rest.
Prince Charles stood dutifully by his wife's side as they joined 180 mourners at the Holy Trinity Church in Sourtpaine, Dorset, on Thursday afternoon.
The Duchess of Cornwall, who was also accompanied by her sister Annabel Shand Elliot, as well as her late brother's 19-year-old daughter, Ayesha, and her cousin Katie Elliot, was seen looking teary-eyed and distressed as she honored her younger sibling, who passed away after falling and hitting his head on a New York sidewalk last week.