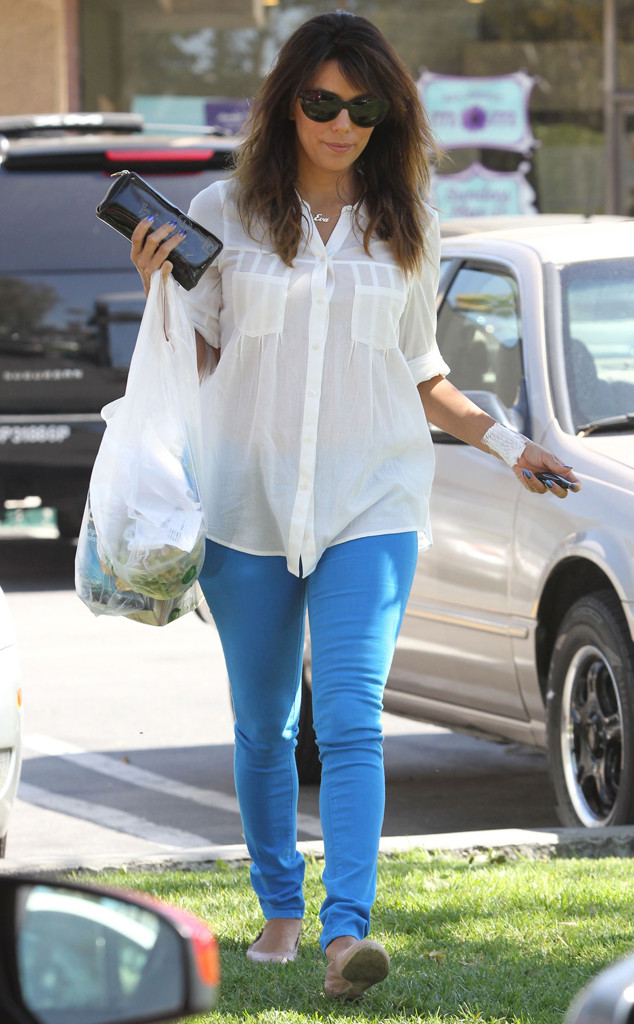 LIMELIGHTPICS.US
Perhaps Eva Longoria is regretting all of her body ink?
The brunette bombshell is known for getting some of her tattoos linked to ex-husband Tony Parker removed (the "nine" on the back of her neck and their wedding date on her right wrist), but it seems that she's heading toward a tat-free bod soon.
E! News has learned that Longoria went to see Dr. Tattoff, a tattoo removal clinic with multiple locations in California. According to an eyewitness, she was there for about 20 minutes and walked out with a bandage on her left wrist. The source adds that Eva seemed in pain during her visit (which makes sense considering what she was there to do).