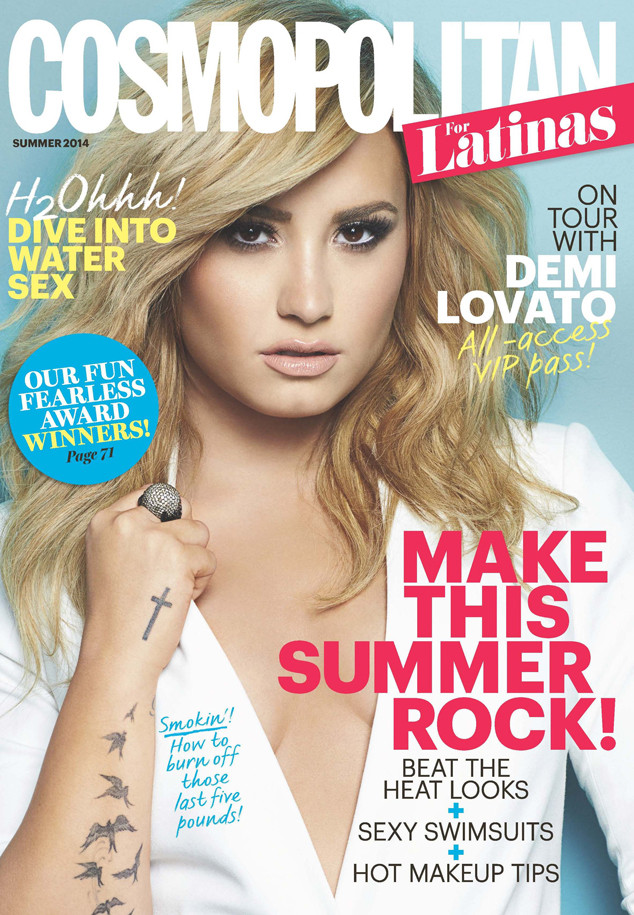 Matt Jones/Cosmopolitan
These days Demi Lovato is on top of the world. But it wasn't always like that.
In the new issue of Cosmopolitan for Latinas, the actress and singer is opening up about living sober after battling issues with substance abuse and cutting.
Recounting her 21st birthday trip to Africa last summer, Lovato dished, "I was used to drinking and doing drugs on my birthday. I always imagined my 21st being a huge party where I'd get s--t-faced and go crazy. But I realized that there's so much more to life than that."