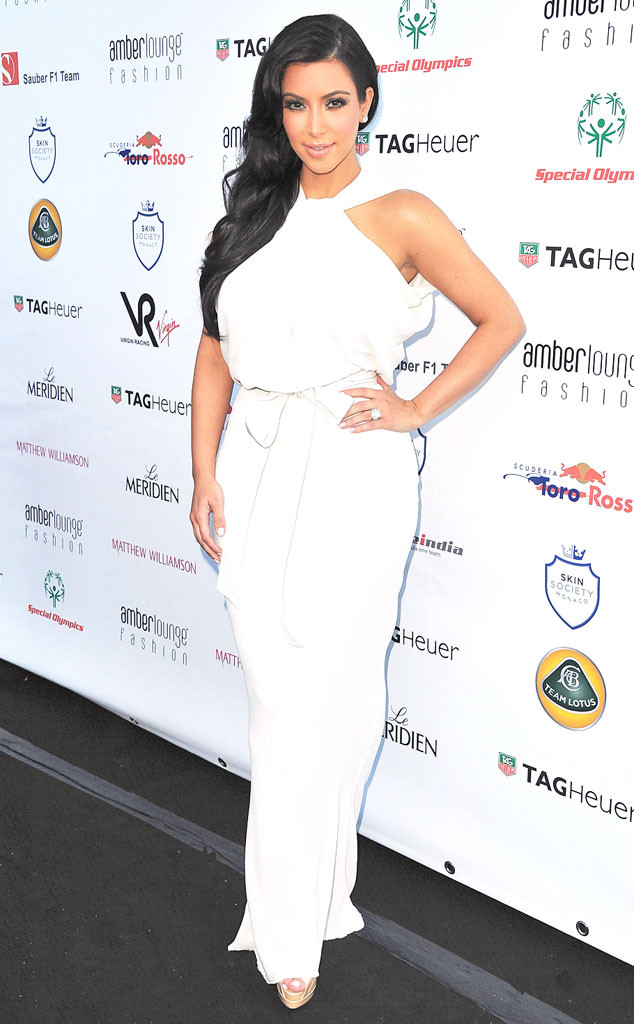 Pascal Le Segretain/Getty Images
Kim Kardashian has fallen in love again.
But there's nothing for Kanye West to worry about. In fact, he most surely has given his resounding approval to the object of his fiancée's affection.
Let us explain: Kim has picked a wedding dress and she "beyond loves it," a source exclusively confirms to E! News.
While the details are obviously going to be very hush-hush leading up to her and Kanye's big day, the insider adds that the designer of Kim's gown is among the world's "elite."
As if we expected anything else.