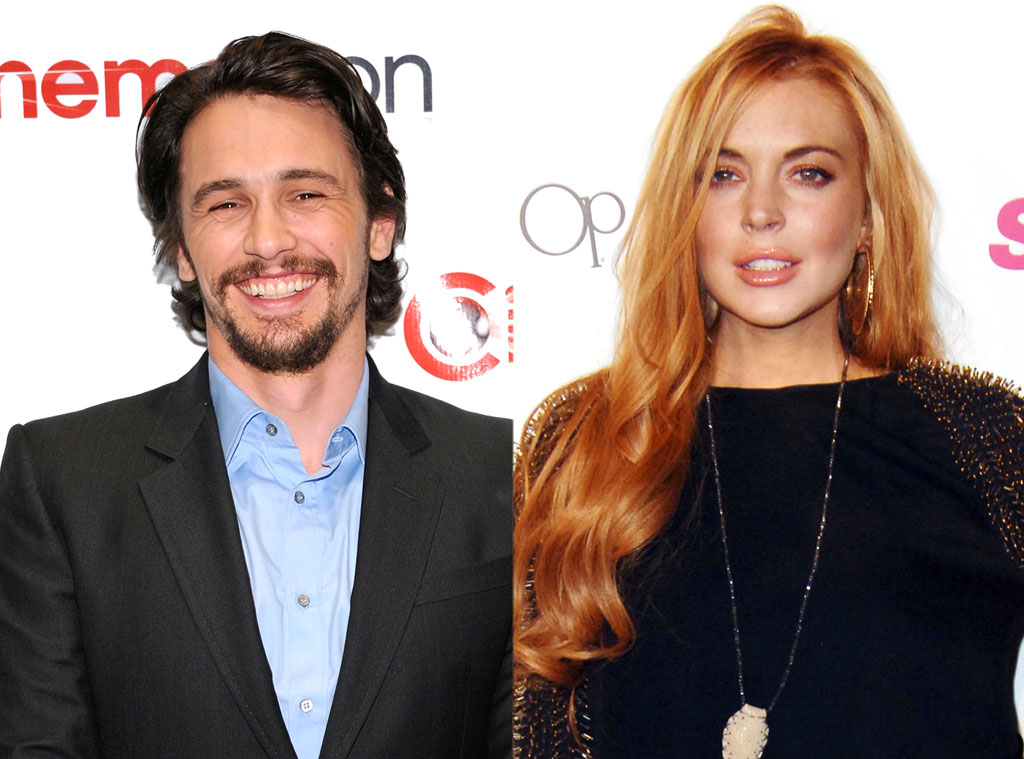 Ethan Miller/Getty Images, David Crotty/PatickMcMullan/SIPA USA
James Franco is insisting he doesn't belong on Lindsay Lohan's infamous sex list!
During an interview with Howard Stern this week, the 36-year-old actor denies he ever went to bed with the troubled starlet after he was named on a handwritten list that allegedly revealed the actress' former partners.
"I will swear on anything that you ask that I have never had sex with Lindsay Lohan!" Franco dished. "Here's the problem: I bet you if we brought her in here and you asked her to her face, 'Did you have sex with James?' she'd say yes. I think she's that..."
"Delusional?" Stern interjected. "Or doesn't remember," Franco responded.
While he maintains he didn't bed LiLo, Franco did admit, "All right, we maybe kissed...It was lame."
"I can't believe she put me on that private list," he later added. "She's so delusional!"
Franco went on to elaborate on their lip locking, which went down when he was filming his second Spider-Man flick. "When we made out, it was so long ago," he explained. "I was, like, a nice guy."
But their relationship didn't end with a makeout session. Franco says they'd often hang out years ago when they were both living at the Chateau Marmont in West Hollywood. "I don't know what to say other than we were at this hotel during a very dark period of her history and I think she liked, it seemed pretty damn clear, that she liked me," Franco said.
"She even broke into my room one time, because she was so at home there I guess they just gave her a key," he added. "I was on the couch and I opened my eyes and there's Lindsay in my room at 3 a.m."