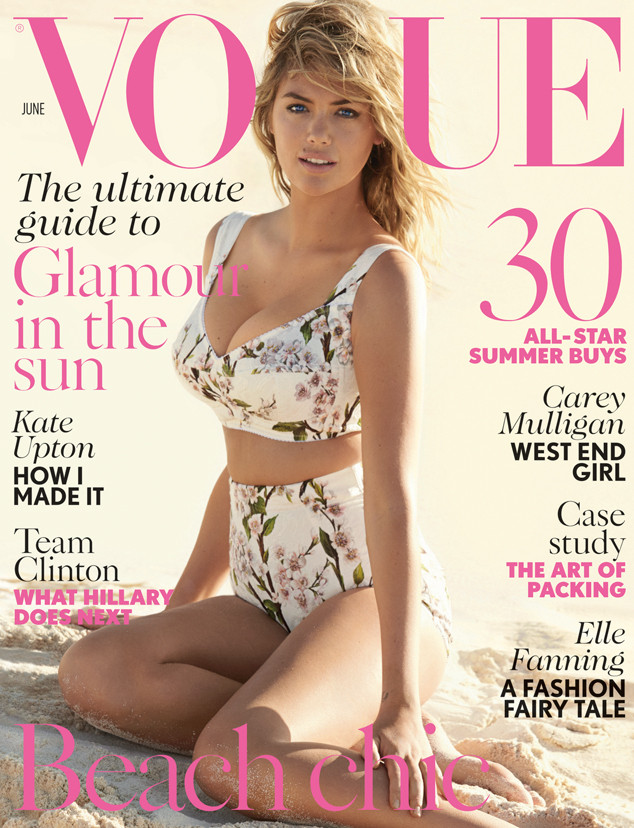 British Vogue
Quell the surprise: Kate Upton looks like a bombshell on Vogue U.K.'s June 2014 cover.
The buxom blond posed in the Caribbean, putting her curves on display in a retro swimsuit. In regard to her famous figure, Upton denies reports that she's lost jobs due to her body type. "It's weird that in the press they'll be like, 'Your biggest fight was with the industry and the designers,'" the model says. "I'm like, 'No, my biggest fight was with my agents, trying to get them to sign me into the castings.'"
Upton is often compared to the late Marilyn Monroe, but she says their similarities are limited.
"I always thought Marilyn was so beautiful and iconic. It was amazing to even be mentioned in the same sentence as her," says the budding actress, who stars in The Other Woman with Cameron Diaz and Leslie Mann. "But I feel like nowadays it's easy to be genuine and show your personality, whereas I don't think Marilyn had that opportunity. And clearly she had a dark side, and I don't have that."