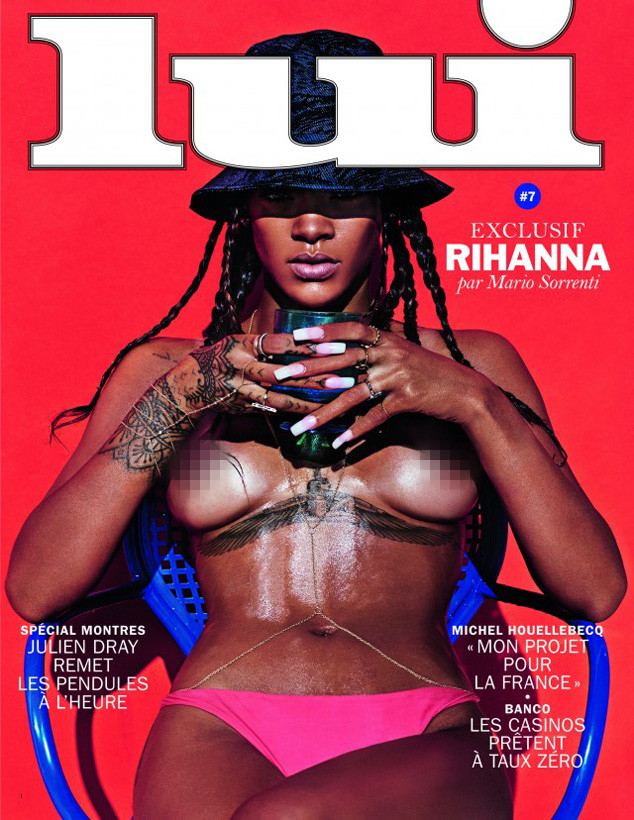 Lui
Rihanna's latest magazine cover was easily her most scandalous yet.
The singer posed completely topless for Lui magazine and showed off even more skin (and revealing poses) in the rest of the photo shoot.
In an effort to promote her latest pics, RiRi posted several snapshots of the Mario Sorrenti shoot on Instagram.
But the photo sharing site wasn't keen on her nudie images, and promptly removed them based on their censorship rules.
So is the "Pour It Up" singer at risk for losing her Instagram account? Well, not so fast.
A source tells E! News that her social media page is not in jeopardy despite the recent activity.
RiRi was alerted that Instagram took down her nipple-baring images, but it's going to take several more warnings for the company to deactivate her account entirely. Phew!