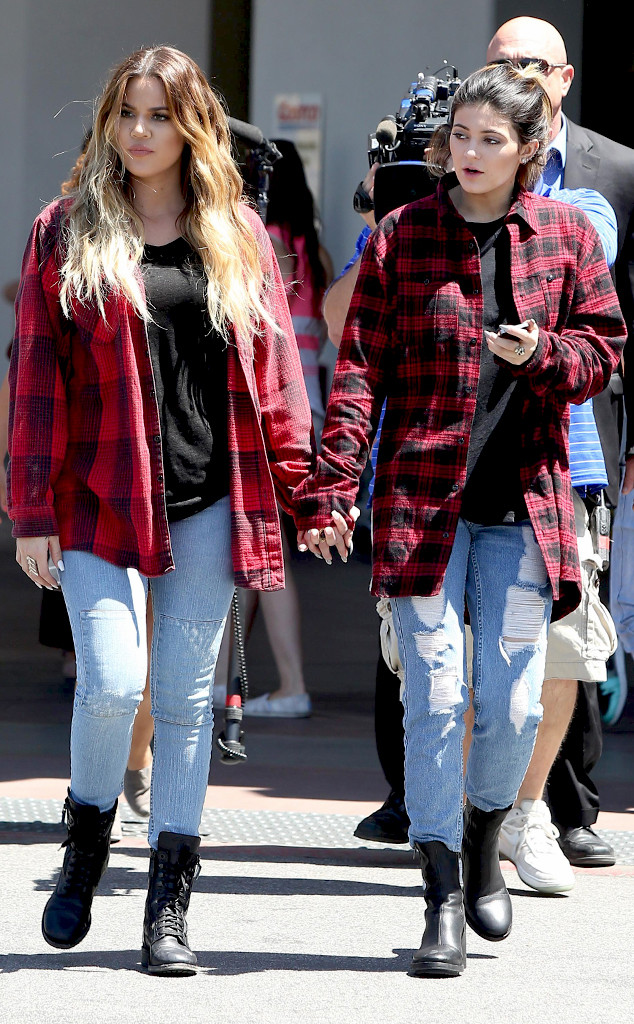 INFphoto.com
Sister sister!
Khloe Kardashian and Kylie Jenner opted to coordinate their ensembles for a Costco run on Tuesday, stepping out in identical outfits as they hit the shopping center with Kris and Bruce Jenner.
The two siblings both wore matching red flannel shirts, acid wash jeans and edgy black boots, holding hands as they strolled side by side.
Both Khloé and Kylie appeared relaxed and comfortable as they shopped around the store with their family, proving there's nothing that can break their sisterly bond as they enjoyed a bit of quality time together.