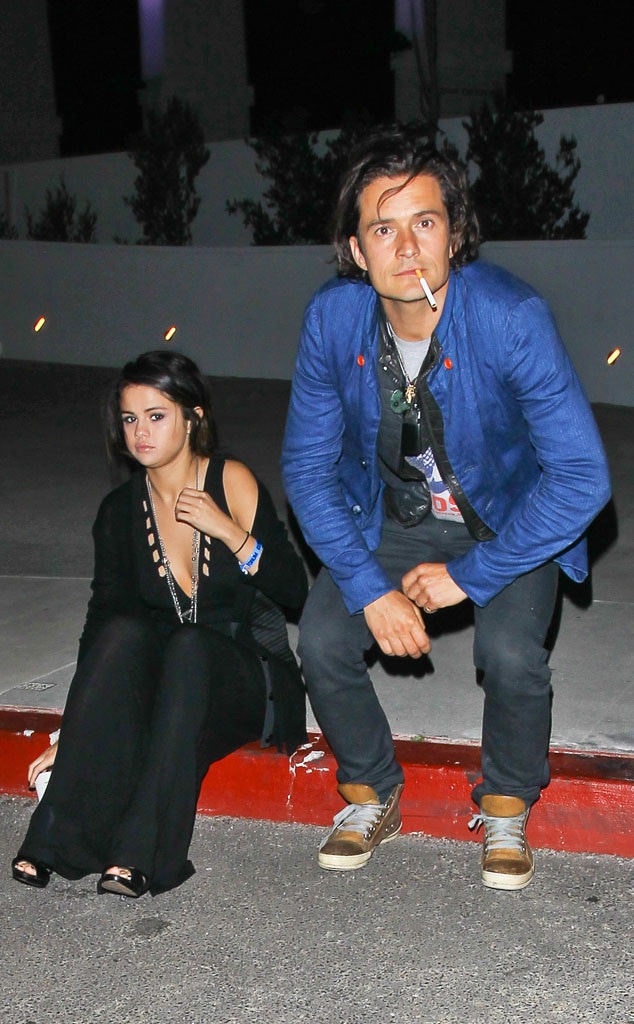 HEDO/AKM-GSI
If Selena Gomez and Orlando Bloom were a celebrity couple, they would be...Sorlando? Orlena?
Neither's really all that catchy, but not to worry: Justin Bieber and Miranda Kerr's exes were snapped together Sunday night in L.A. after they caught Chelsea Handler's latest standup comedy show, but sources tell E! News there is nothing romantic going on between them!
In other words? "They are not dating," says a source, who points out the 21-year-old "Come & Get It" singer and 37-year-old Lord of the Rings star "were there with a bunch of people."
Indeed, Selena Instagrammed several pictures with her gal pals throughout the evening, and before Chelsea's show, she and her girls went out to dinner with a larger group. Orlando was included in this larger group, and while he shares a manager with Selena, a source says the two really don't know each other all that well.
In fact, the first time Selena and Orlando ever met was at a We Day California event last month, where they both came out to support young people volunteering their time and efforts to make a difference.
So there you have it! And Jelena shippers, in case you're still concerned about the possibility of Sorlando or Orlena happening in the future, you should know that a source tells E! News Selena "is not interested in [Orlando]" as anything more than a friend.
But as the Biebs says, never say never!