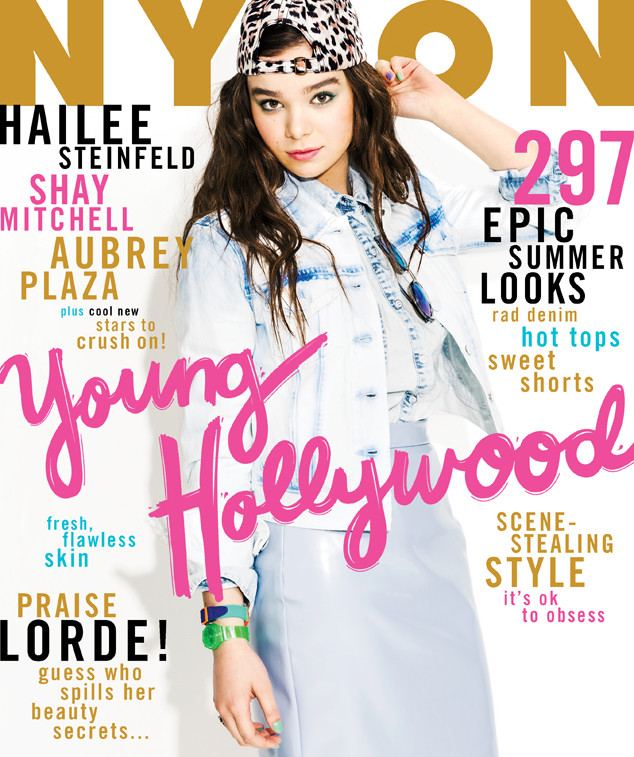 Nylon Magazine
Taylor Swift and Hailee Steinfeld aren't just a couple of pretty faces on Instagram. They're great pals, too!
Taylor's "an amazing friend," Hailee says matter-of-factly in the May 2014 issue of Nylon, featuring the 3 Days to Kill star on the cover in a denim jacket paired with a fun and appropriate-for-teens leather skirt.
"I always get the 'Tell us something nobody knows [about Taylor] question," the actress continues. "And it's like, we both respect each other tremendously, but we choose to keep our friendship out of the public eye. She's a really great person and an inspiration to me and many others."