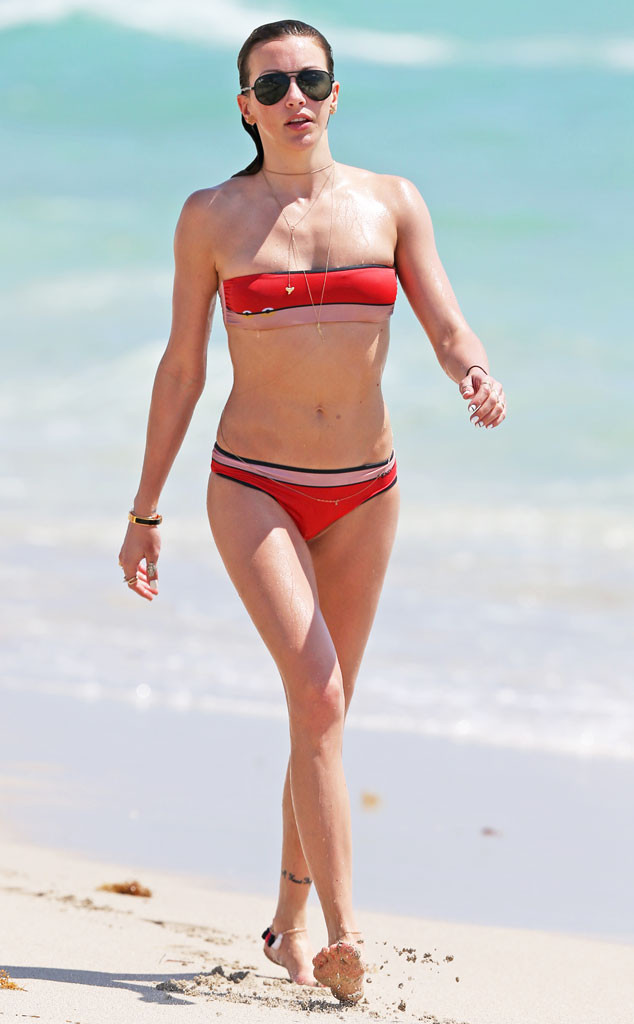 Brett Kaffee/Thibault Monnier © Pacific Coast News
Katie Cassidy is killing us with her fabulous figure!
Decked out in a sexy pink and orange Fendi two-piece, the Arrow star graciously served up some skin as she hit the beach in Miami on Tuesday.
A source tells E! News that the 27-year-old actress arrived in the Sunshine State last night with two girlfriends and they plan to vacation there for a few days.
Our eyewitness said that while enjoying the sand and surf, Cassidy could be seen talking and laughing with her gal-pals.