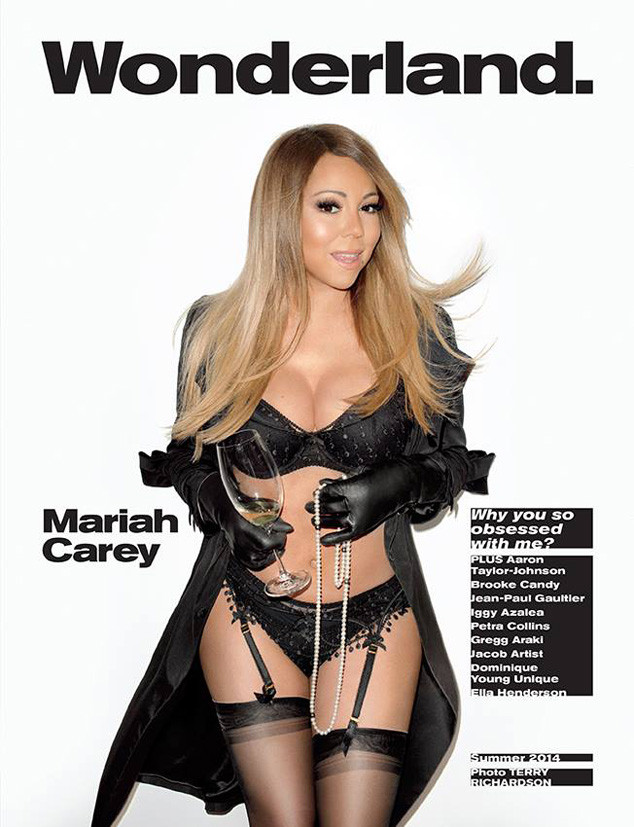 Terry Richardson/Wonderland Magazine
Whoa, mama!
Mariah Carey is showing lots of skin on the new cover of Wonderland magazine.
The 45-year-old singer and mother of two stripped down to sexy black lingerie for the steamy photo shoot. In the pic, Carey shows off her ample cleavage in a black bra paired with panties and stockings attached by garter belts. Mimi completes her risqué outfit with an open black robe and black gloves.
As for props, the outspoken diva clutches a pearl necklace and a champagne glass in her hands.