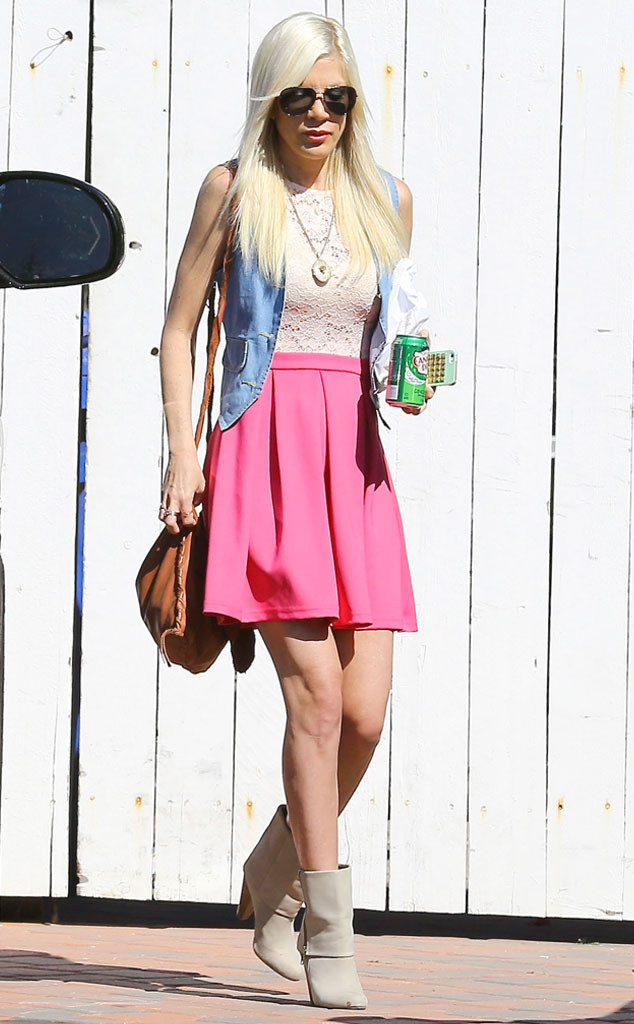 VM/FAMEFLYNET PICTURES
Tori Spelling's had some dark times in her life lately, but that's not going to stop the mom of four from rocking some cheery spring colors!
The 40-year-old True Tori star stepped out of her marital home in L.A. Monday, wearing a sleeveless blue vest, off-white lace top, bright pink pleated skirt and ankle boots—all with husband Dean McDermott in tow.
Just two days after being released from the hospital, where she'd remained for at least six days for reasons that haven't been disclosed, Tori held on to a can of ginger ale and what appeared to be a tissue as she made her way towards a black Escalade being driven by her 44-year-old husband.