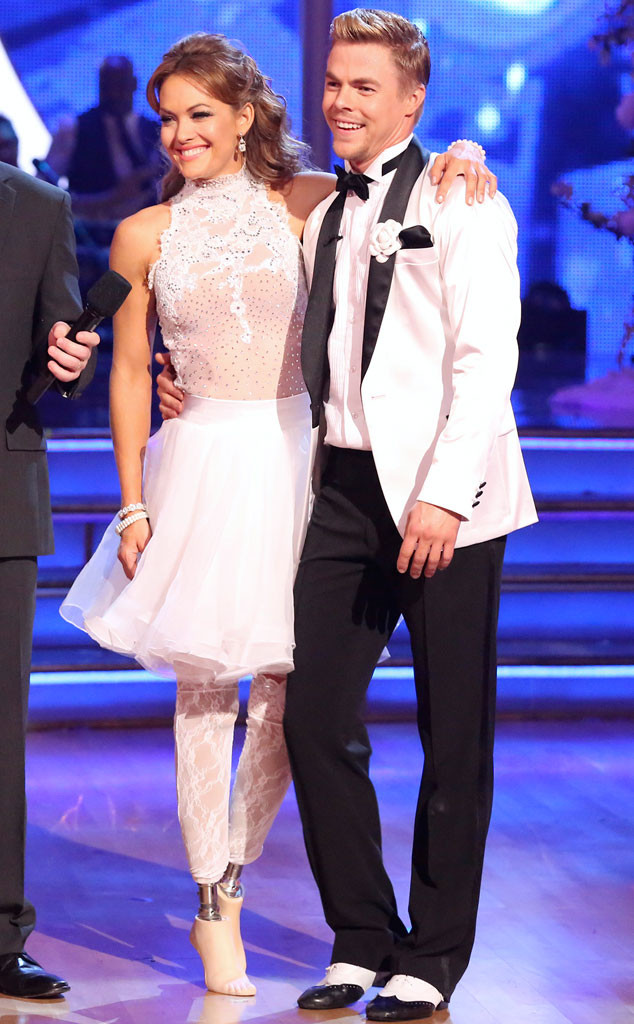 ABC/Adam Taylor
After feeling the beat, Amy Purdy is feeling pretty beat herself!
At the start of Monday's Dancing With the Stars, Purdy and pro partner Derek Hough were ecstatic to learn that they were safe from elimination. They kicked off the night with a 36-out-of-40-point rumba, earning high praise from the judges for their rendition of "Light My Fire" by The Doors. Unfortunately, Purdy suffered a shoulder injury, and she was sent to the hospital after her performance. That meant the 34-year-old snowboarder would be unable to perform the group dance with her team at the end of the show. As a result, Purdy and Hough's dress rehearsal dance was used to judge the final routine.
"We just hope the best for her and hope she's back soon," teammate Meryl Davis said on the show.
Purdy tweeted about having to leave early, telling her 29,000+ followers, "Sorry we couldn't do our live performance tonight #TeamLoca, but we kicked ass in rehearsal!" The athlete added, "Thank you all for the support & well wishes, what a night! I'll update you tomorrow, time for me to get some rest."