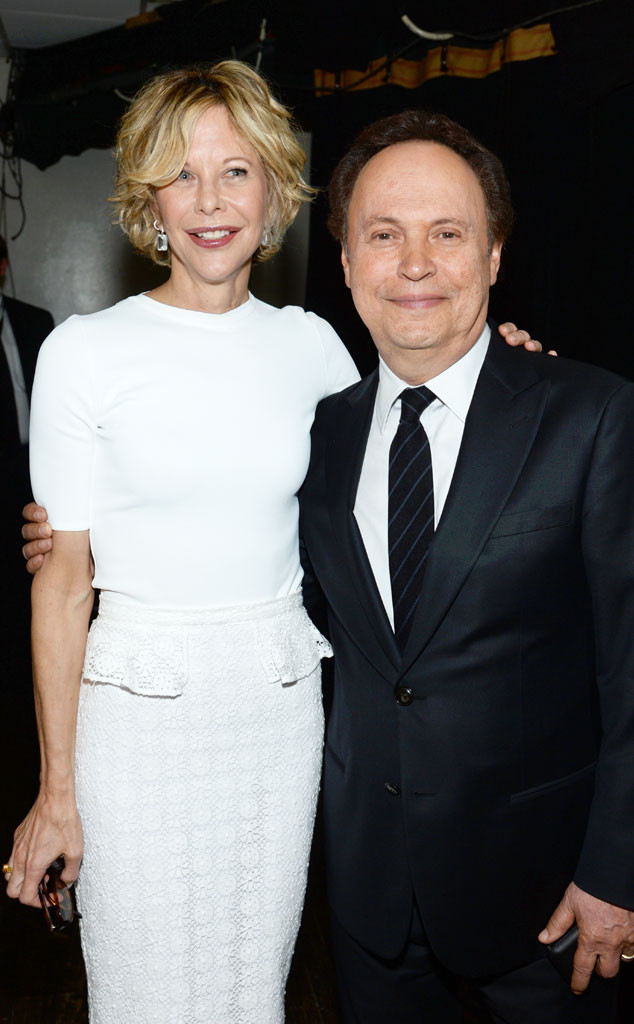 Dimitrios Kambouris/Getty Images
It's about time!
Twenty-five years after When Harry Met Sally... was released, Meg Ryan and Billy Crystal teamed up to honor Rob Reiner, who was 41st recipient of the Film Society of Lincoln Center's Chaplin Award. Ryan, 52, and Crystal, 66, were just a handful of stars who showed up to support the iconic director.
During their time on stage, the co-stars recalled shooting the movie's infamous fake-orgasm scene. They also imagined their characters' futures, with both actors agreeing that Harry would still be a political consultant, working for New York City Mayor Bill de Blasio. Crystal then joked about the politician's efforts to rid Central Park of horse-drawn carriages, saying that Harry walked into his office one day and said, "I just stepped in the biggest pile of horses--t. Can you do something about this?"