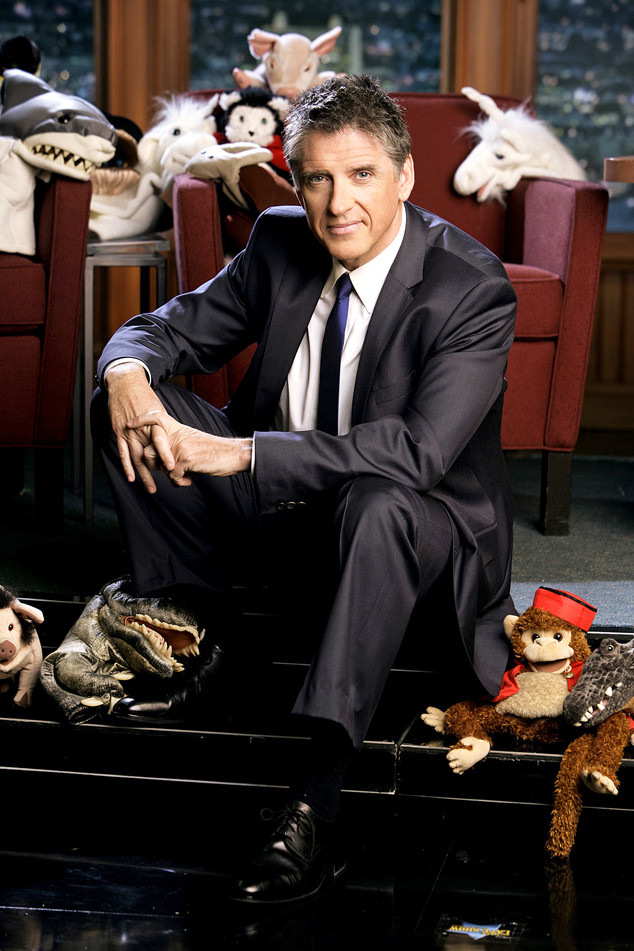 Monty Brinton/CBS
And the late-night changes keep on comin' at CBS!
Craig Ferguson will be leaving The Late Late Show in December 2014 after 10 years, the host announced to his studio audience during Monday's taping, with the network confirming he exit. News of Ferguson's decision to exit the late-night talk show comes after CBS announced that Stephen Colbert is set to replace David Letterman as the host of The Late Show in 2015.
"CBS and I are not getting divorced, we are 'consciously uncoupling,' but we will still spend holidays together and share custody of the fake horse and robot skeleton, both of whom we love very much," Ferguson said in a statement, making a cheeky reference to Gwyneth Paltrow and Chris Martin's now-infamous separation statement.