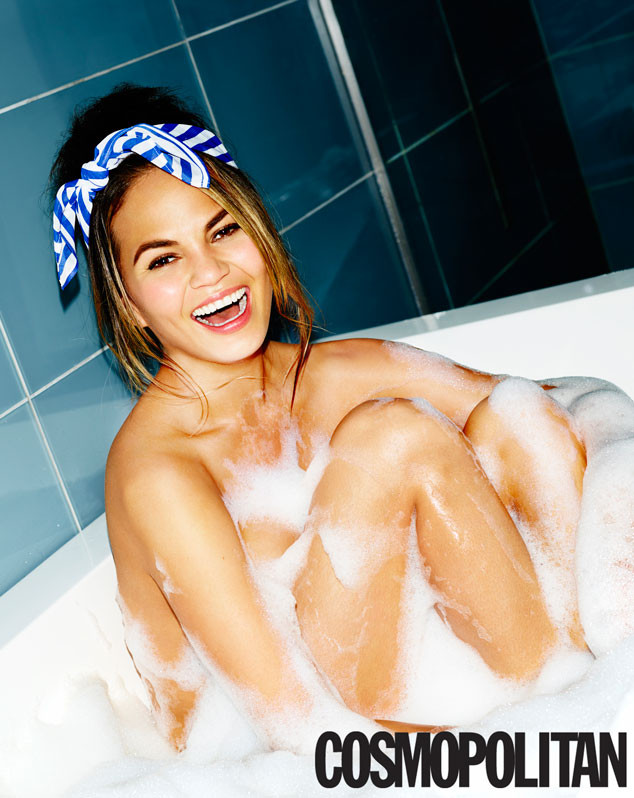 Eric Ray Davidson
Chrissy Teigen is no stranger to nude selfies, so it should come as no surprise that the Sports Illustrated stunner proudly poses naked in a bathtub for her latest Cosmopolitan photo shoot.
Looking stunning on one of her three covers in bright orange shorts, a blazer and matching bra, the sassy starlet gets candid while speaking about sex, hooking up with her hubby John Legend and making a name for herself in the Hollywood biz.
And in typical Teigen fashion, the 28-year-old starlet doesn't hold back.