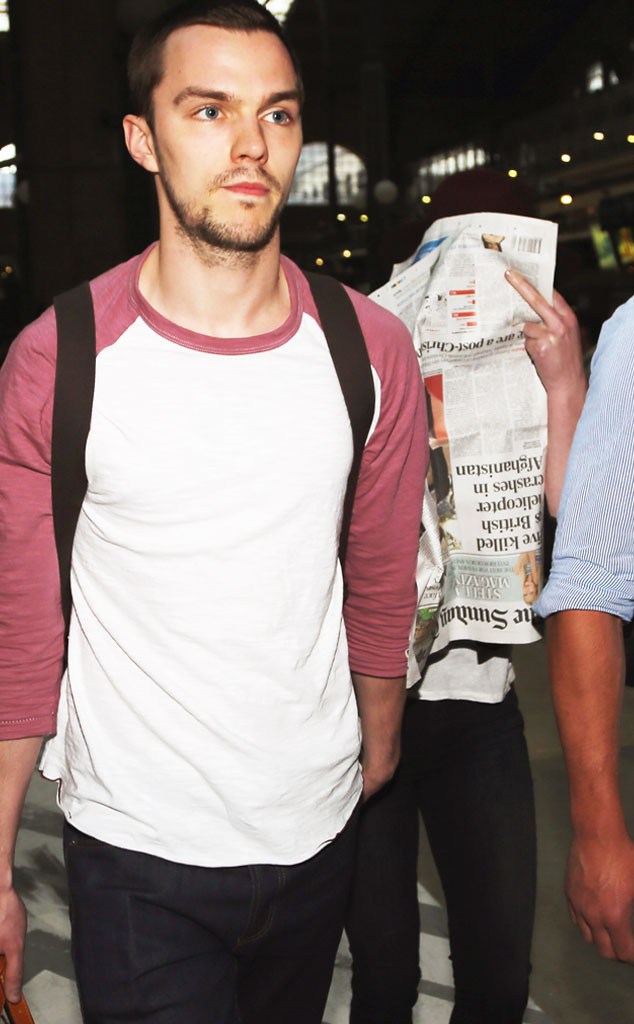 KCS Presse / Splash News
Jennifer Lawrence seems to be starting her own little trend. That is, if it is indeed the Oscar winner we're looking at here.
But then again, who else would it really be traveling with Nicholas Hoult to Paris on Sunday other than his 23-year-old girlfriend, right?
Well, assuming it is the Hunger Games star behind that newspaper, we naturally couldn't help but notice that the gal, once again, flipped the bird as she and her significant other found themselves surrounded by paps after getting off the Eurostar.