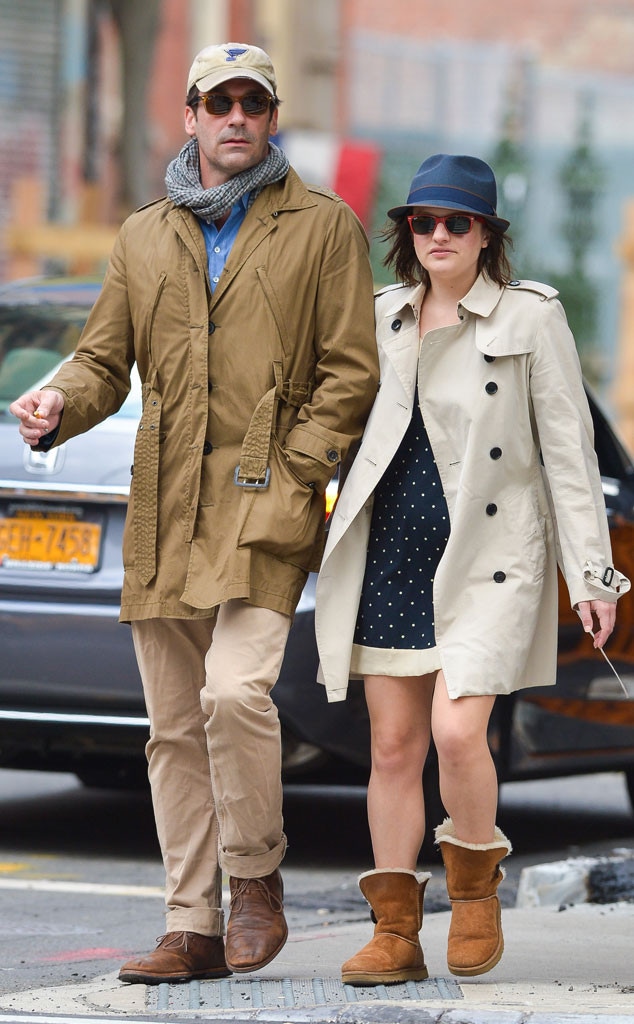 David Krieger/Bauer-Griffin/GC Images
Can someone over at AMC please start working on a spin-off that features Jon Hamm and Elisabeth Moss playing buddies who roam Manhattan dressed exactly like this? We're not sure what they do or precisely what era they're from, but we have two great ideas:
1. The Mad Men duo are modern-day bank robbers who mask their innocence in total hipster costumes...because hipsters obviously can't rob banks.
2. The Million Dollar Arm actor and the Top of the Lake star are auditioning to take over for Lucy Liu and Jonny Lee Miller in Elementary by displaying a superior ability to coordinate hats and coats. 
We could also see Hamm & Moss (working title...) as a sort of Woody Allen/Diane Keaton couple who ponder on everything, from the color khaki to the meaning of life? Or maybe a reality series where the TV ad execs try to sell a product simply by wearing it?
Because right now we'd like to own every single item on both of their bodies. Jon's dapper scarf and coat combo is high/low brow at its best, and Elisabeth is making the Uggs and flirty dress thing work masterfully. Though if we could steal anything from their closets, it would probably be whatever they've stolen from the Mad Men set instead...