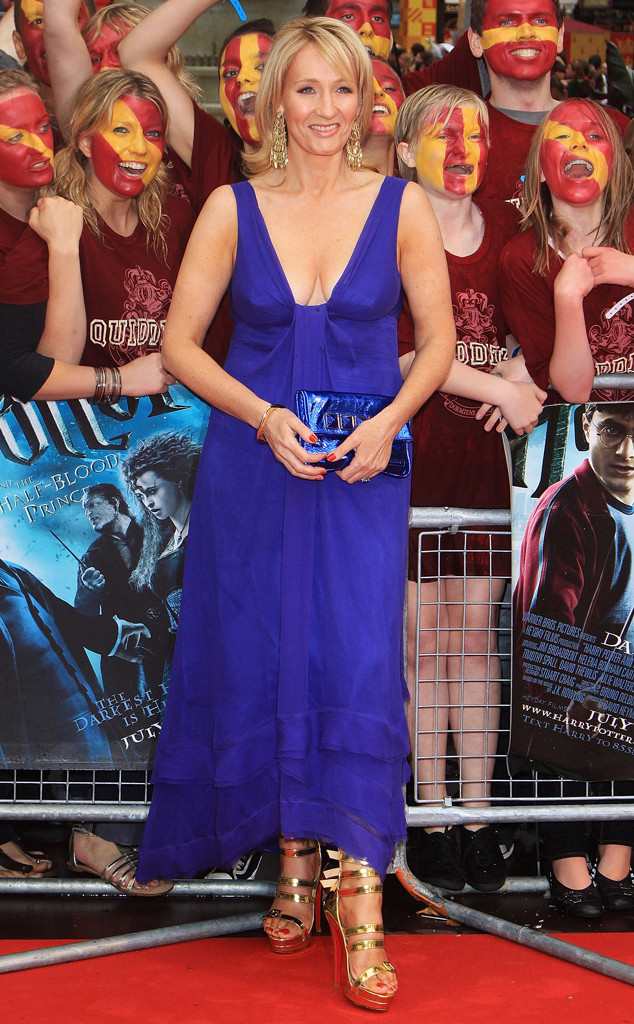 Tim Whitby/Getty Images
We are well aware that J.K. Rowling had a thing for wands and broomsticks, but who knew the Harry Potter scribe was also obsessed with high heels? The author is so passionate about stilettos; she spent an entire Radio 4 segment chatting about the "myth and power" of footwear.
That's right, Victoria Beckham—you're not the only Brit with a high-heeled infatuation!
"Naturally, I'm not a pumps girl, I'm not a sensible flats girl," the 48-year-old explained, adding: "There does come a point when it gets a little bit ridiculous, you need to be able to walk the dog, and I do walk the dog, and I don't do that in stilettos."