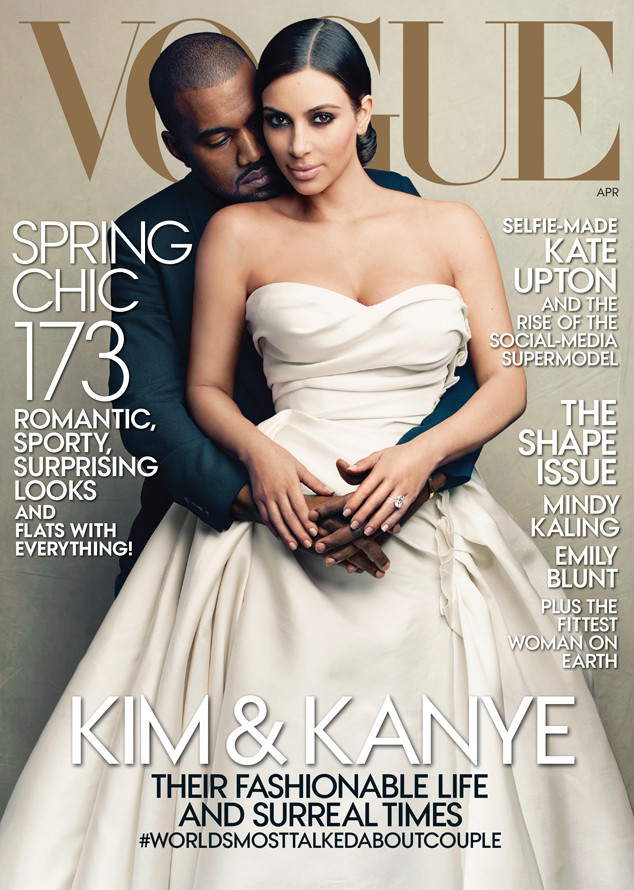 Photographed by Annie Leibovitz
While Anna Wintour may have issued a heartfelt editor's letter after Kim Kardashian's and Kanye West's Vogue cover hit shelves, it turns out, the editor-in-chief wasn't the brains behind the much-buzzed about issue.
So whose idea was it to put the couple on the front of the fashion bible?
That would be Vogue creative director Grace Coddington.
"There was a wedding story to be done," Coddington said, while speaking with the Financial Times. "And Anna [Wintour] probably had them in mind, because she had been seeing a lot of Kanye, so she said, 'Maybe we should shoot it on lookalikes.' And I thought, 'Why not just do it on the real thing? This is Vogue.'"