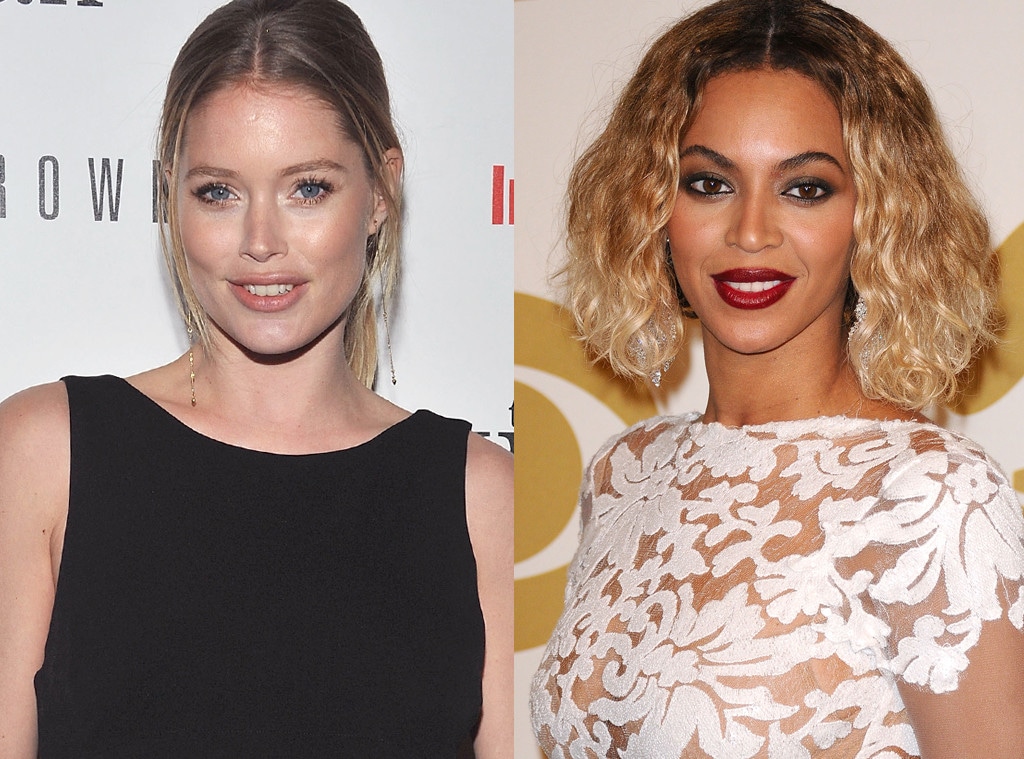 Henry S. Dziekan III/WireImage/Jason LaVeris/FilmMagic
Maybe it's the fangirl in us, but Beyoncé is a perfect 10 by all accounts.
But the singer opens up about society's impossible standards and the pressures she feels to look a certain way in a behind-the-scenes look at her "Pretty Hurts" video.
In one shot from the Melina Matsoukas-directed video, Bey is shown with markings on her face and poses with a plastic surgeon.
"I'm pretending to get a facelift and Botox," she tells the camera. "It represents all the things that people go through to put up with the pressure that society puts on us."
She added, "Some of the things that young women go through are just really heartbreaking for me."
Queen Bey also addressed how a childhood photo of her posing in front of multiple trophies inspired some of the scenes from the dramatic music video.
"I wanted to tap into the world of competition," she explained. "When you get this trophy, and you're looking at it, is it worth it?"
Bey also said that "Pretty Hurts" is a song that "represents finding that one thing in the world that makes you truly happy."
And speaking of focusing on inner beauty rather than superficial standards, model Doutzen Kroes recently revealed in an interview with The New York Post that she doesn't want her daughter to follow in her footsteps.
"Instead of saying, 'You're so beautiful,' I'll say, 'You're smart,' so she'll have different aspirations in life than beauty and modeling," the pregnant 29-year-old said.
"Though I love my job, I'm not changing the world. I'd love for her to study and to have different aspirations. We need to teach girls they can become presidents, and it's not about beauty all the time."