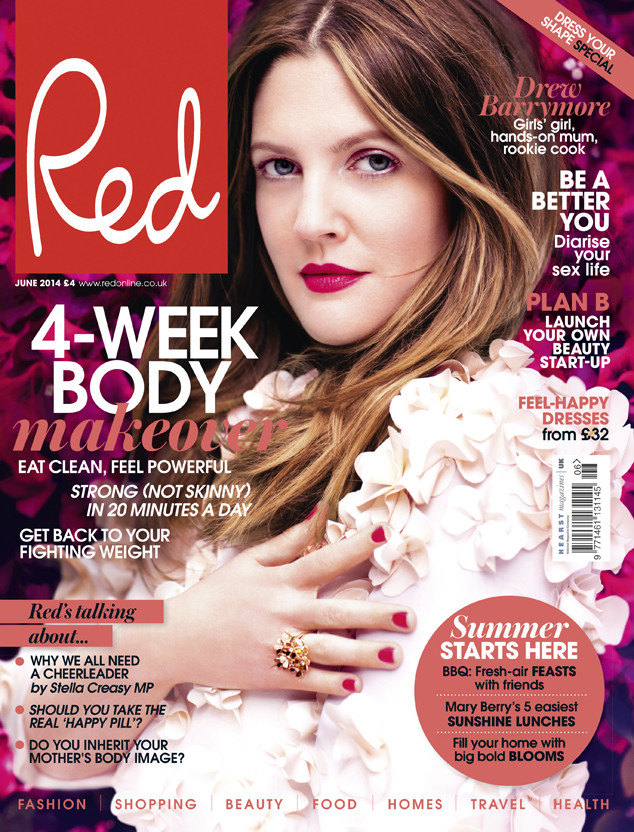 Red Magazine
Drew Barrymore is opening up about her life as a mom.
Before she and hubby Will Kopelman welcomed their second daughter Frankie April 22, the Blended star told Red, "I am loving being a mom."
"Olive is a year and a half now so [the girls] will be close together in age," she continued. "I think, just get it done – it will be awesome!"
The 39-year-old actress said being a hands-on mother is very important to her, adding that there's nothing she loves more than private family time. "We spend every weekend together," Barrymore continued. "We don't have a babysitter. It's just us. I can't wait to see how that's going to work out with the second one!"