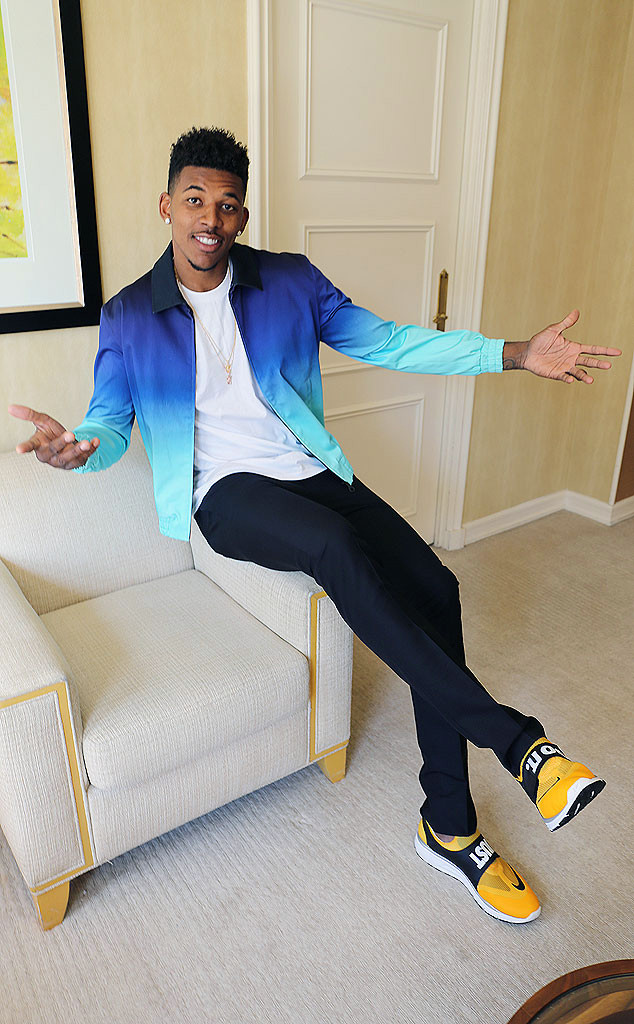 Jennifer Cooper, E!
Despite coming off one of the worst seasons in Lakers history, guard Nick Young remains upbeat. We recently sat down with Swaggy P in New York City to chat about getting star stuck at games, his ladylove Iggy Azalea and his relationship with his "mentor" and Laker legend Kobe Bryant.
"With Kobe, he has been like a mentor for me this year," Young exclusively tells E! News. "But he is a little different, I mean he is Kobe Bryant, so he has to be different when you're at that point."
The 28-year-old Young has captured quite a bit of attention this season—his off-court style as well as his on-court enthusiasm and playful attitude catch praise from fans and commentators, despite the Lakers' disappointing 27-55 record. Do we sense a changing in the guard when it comes to the Lakers?