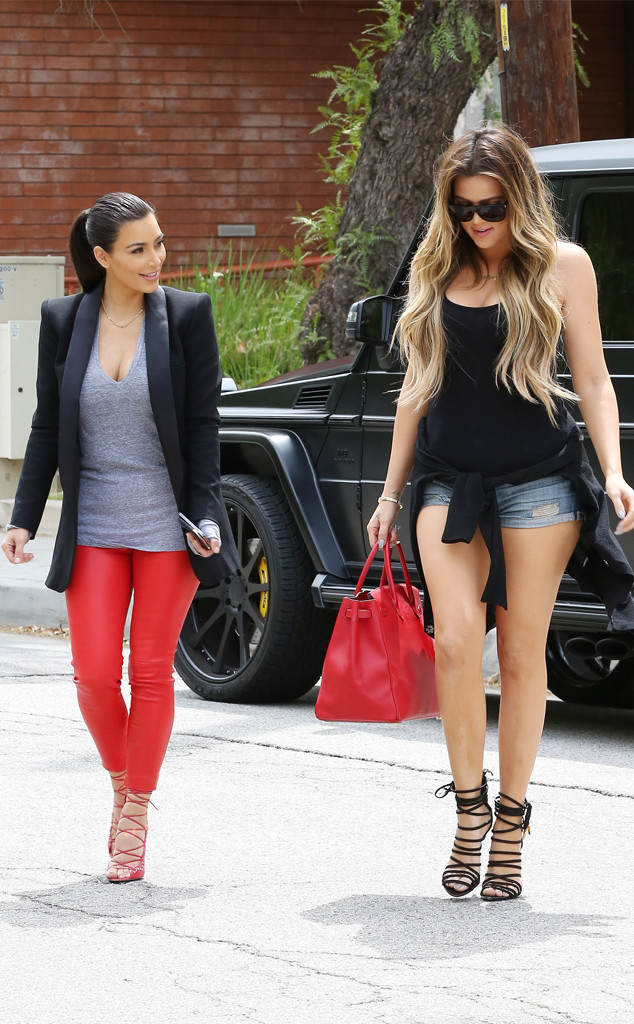 Clint Brewer / Splash News
Well look at these two!
Kim and Khloe Kardashian stepped out together today for what was presumably an untentional round of "Who's Looking Sexier?"
Khloé, looking better than ever these days, showed off her long legs in tiny denim shorts, her stems appearing all the longer thanks to the strappy high-heeled sandals she was rocking at the same time. She topped the look off with a simple black tank-top, tied her hoodie around her waist and toted an oversize red handbag.
And Kim appears to be in full approval of her little sister's ensemble.