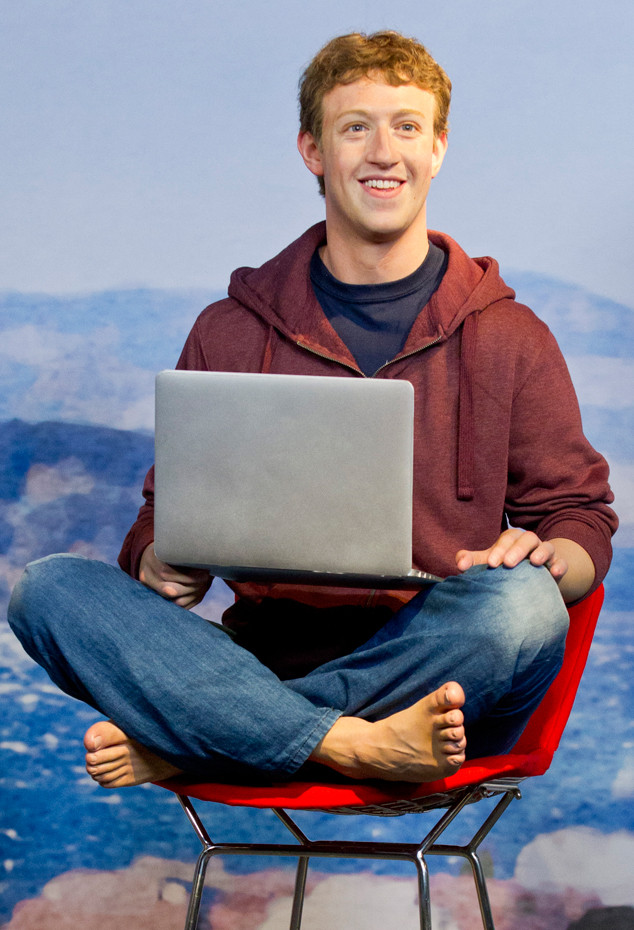 Beck Diefenbach/Madame Tussauds
Well, this is...interesting.
A new wax figure of Facebook founder Mark Zuckerberg was recently unveiled at the Madame Tussauds Fisherman's Wharf museum scheduled to open June 26 in San Francisco.
The wax look-alike features Zuckerberg wearing jeans, a navy T-shirt and a maroon sweatshirt sitting cross-legged in a chair. For some reason, the 29-year-old mogul is barefoot and working on a brand-less laptop that resembles an Apple product. On his face, Zuckerberg wears a giant smile (perhaps this was the exact moment he launched Facebook?).