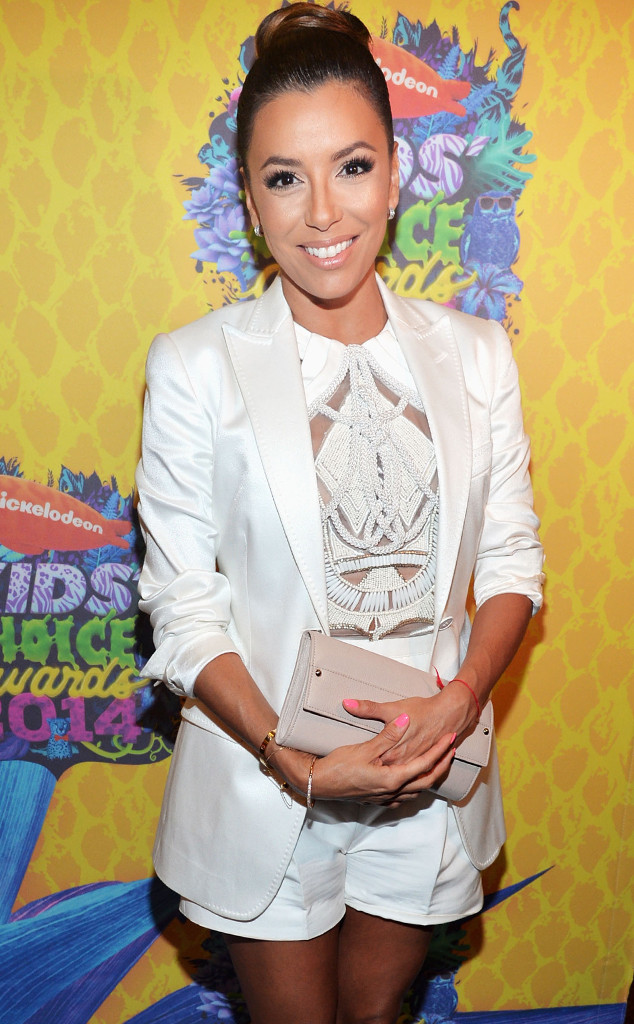 Alberto Rodriguez/KCA2014/Getty Images
Eva Longoria is no stranger to politics, but she's now about to produce a documentary about the importance of the Latino vote in America.
The former Desperate Housewives star has launched a Kickstarter campaign for the project, currently titled El Voto Hispano, which has already raised almost $125,000 in the last few weeks.
"We wanted to do the Kickstarter campaign in the same vein of a democratic process…We're trying to show Latinos, you matter, you count," Longoria tells E! News exclusively.
"[Latinos] made such a difference in getting Obama elected in 2012 yet we still have one of the lowest turnouts among all ethnicities and we still have the lowest turnout in midterm elections so that fact that you can be energized to turn out for a presidential election but not motivated enough to elect the people you have to work with, I think that's a problem."