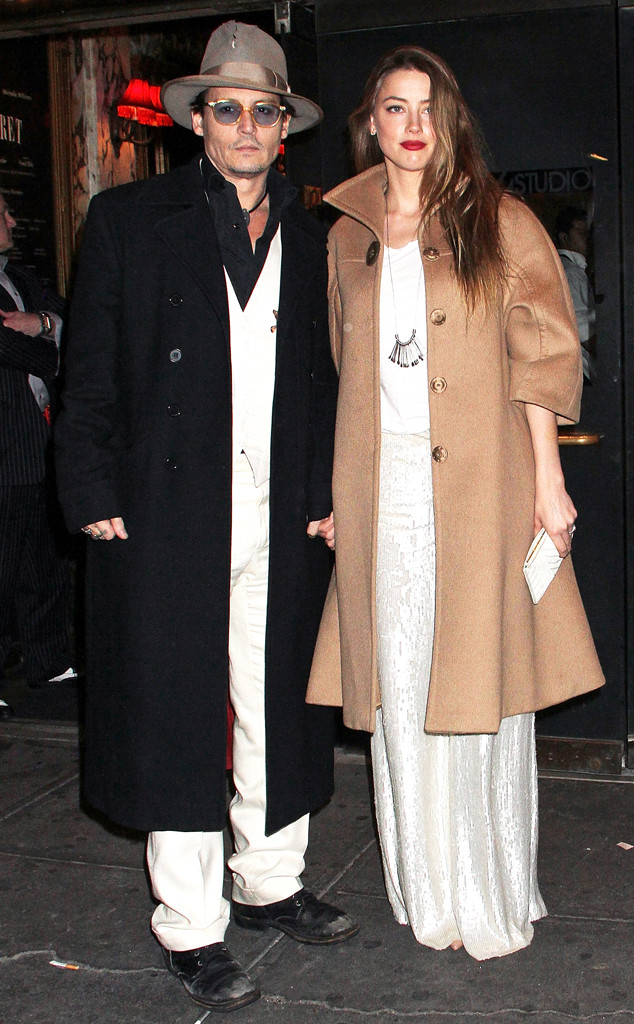 Laura Cavanaugh/Getty Images
Got to love a couple that obviously are taking style tips from each other.
Johnny Depp and Amber Heard didn't wear the exact same thing while out on the town in Manhattan last night, but yet somehow they still looked like twins in predominantly white outfits topped with long coats.
The engaged couple showed up hand in hand for opening night of the Broadway revival of Cabaret at Studio 54. Depp wore a slouchy white suit over a black shirt, his trademark brimmed hat, scuffed-up black boots and a full-length black pea coat.