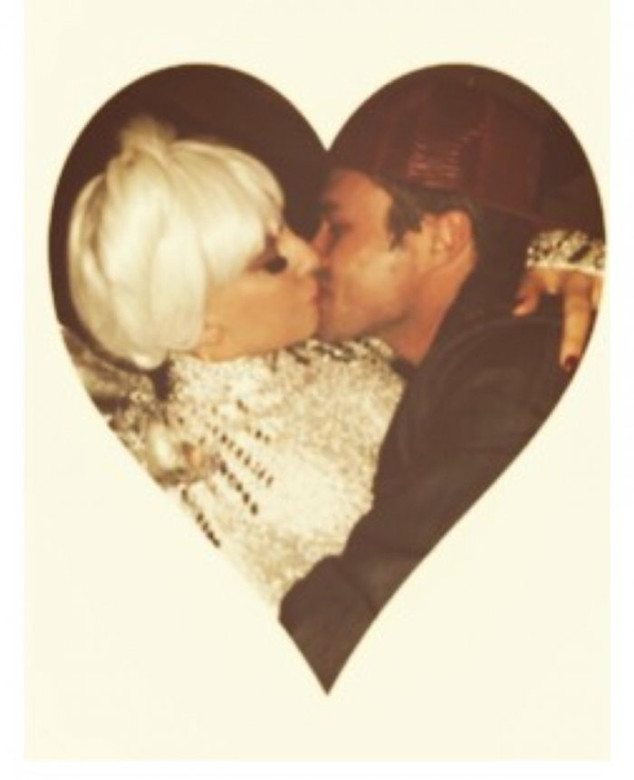 littlemonsters.com
Lady Gaga and Taylor Kinney are so in love—and there's photo evidence to prove it!
The pop star posted an intimate picture on LittleMonsters.com that showed her passionately making out with her boyfriend. And just in case there was any doubt about how Gaga feels about The Other Woman star, she made sure the sweet kiss snap fit within the shape of a heart!
Gaga, 28, has been dating her Chicago Fire love, 32, since 2012. And while you'd think Mother Monster had a thing for bad boys, Taylor doesn't quite fit that bill. "It's not hard playing the good guy," he said Thursday on Good Morning America. "I think there's an allure of the bad guy, trying to change him or remedy amy mishaps he might have..."