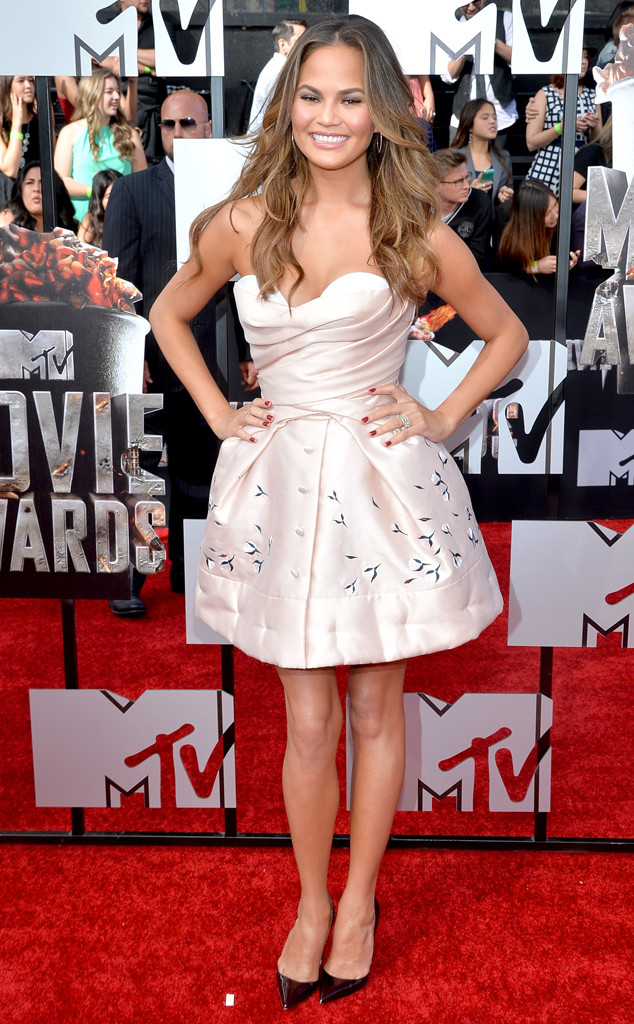 Michael Buckner/Getty Images
Chrissy Teigen is one of the most in-demand supermodels, but even she has insecurities.
So when the Sports Illustrated Swimsuit Edition cover girl's fabulous figure came under scrutiny, she decided to fight back. Teigen first shared as screenshot of Instagram users who criticized her body. "You gained weight?" one follower asked. "Putting on that weight momma," said another body bully.
Not everyone tried to tear her down, however. "You have the most perfect figure," one fan wrote.
Teigen shared the screenshot on Twitter Thursday and wrote, "Honestly f--k you all. Why do I even open anything up to you." She added, "In what other real life situation would you walk up to someone and tell them they're fat or gained weight? Seriously you are POS. I don't know why I am always surprised when you let me down. I gotta get used to this s--t. It's amazing to me that I am told to get over the a--holes but the a--holes are never told to stop being pieces of s--t. Anyhow over and out."