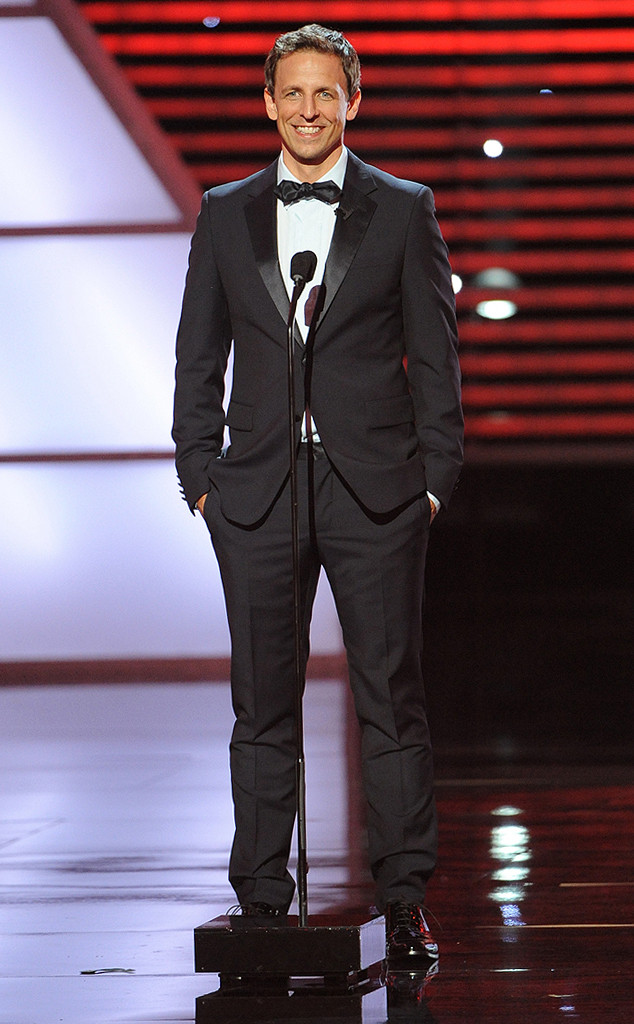 Joe Faraoni/ESPN
Apparently Seth Meyers has fans in high places. Besides Lorne Michaels, that is.
Two months into his new gig as Jimmy Fallon's replacement on Late Night, Meyers has been tapped to host the 66th Primetime Emmy Awards, airing live on NBC on Aug. 25 from Los Angeles' Nokia Theatre.
Of course, this shouldn't come as a surprise to anybody. Meyers did say he was "ready to play ball," wink-wink, while presenting at the Golden Globes this past January. Surely that offer extended to the Television Academy, which announced the news Thursday, as well!