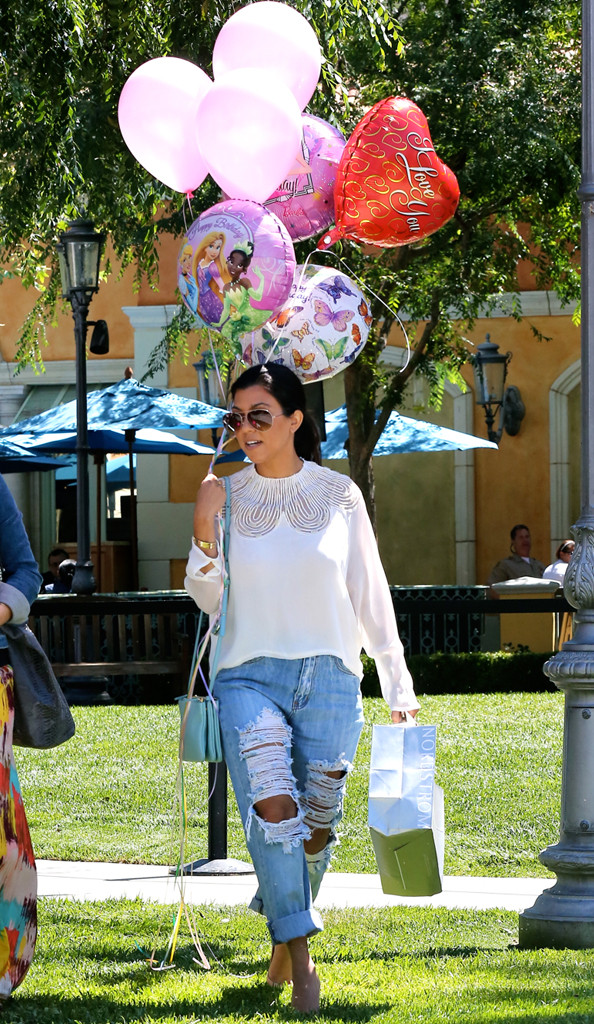 Jacson / Splash News
Kourtney Kardashian's 35th-birthday celebration rages on.
The E! star was spotted out to lunch with two friends today in Calabasas, Calif., toting a big bunch of festive balloons and wearing a pair of boyfriend jeans that looked ripped—pun intended—right from sister Kim Kardashian's closet.
And what a bunch of sweet friends! One of the balloons was heart-shaped and read "I love you," while others had pictures of Disney princesses and butterflies.
The group dined at Marmalade Café in The Commons outdoor shopping plaza and in addition to the balloons her pals brought presents and dessert from nearby SusieCakes bakery.