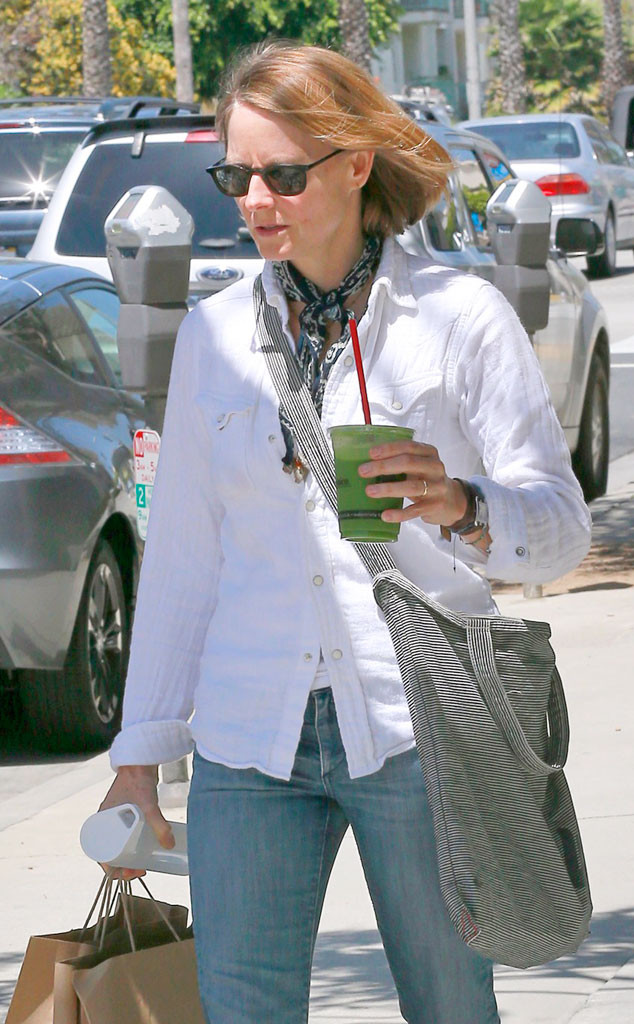 Juan Sharma/Bruja/PacificCoastNews
Here comes the bride!
Jodie Foster was spotted doing some shopping in West Hollywood today, the first sighting of the newlywed since she swapped vows with Alexandra Hedison over the weekend.
Sure enough, the two-time Oscar winner looked pretty content as she made her way down the street, toting a couple of shopping bags and a green drink. (Perhaps she's trying to keep her energy up for a future honeymoon...?)
Firmly in place was the band on her left ring finger that Foster had been sporting on and off in the months leading up to their nuptials.