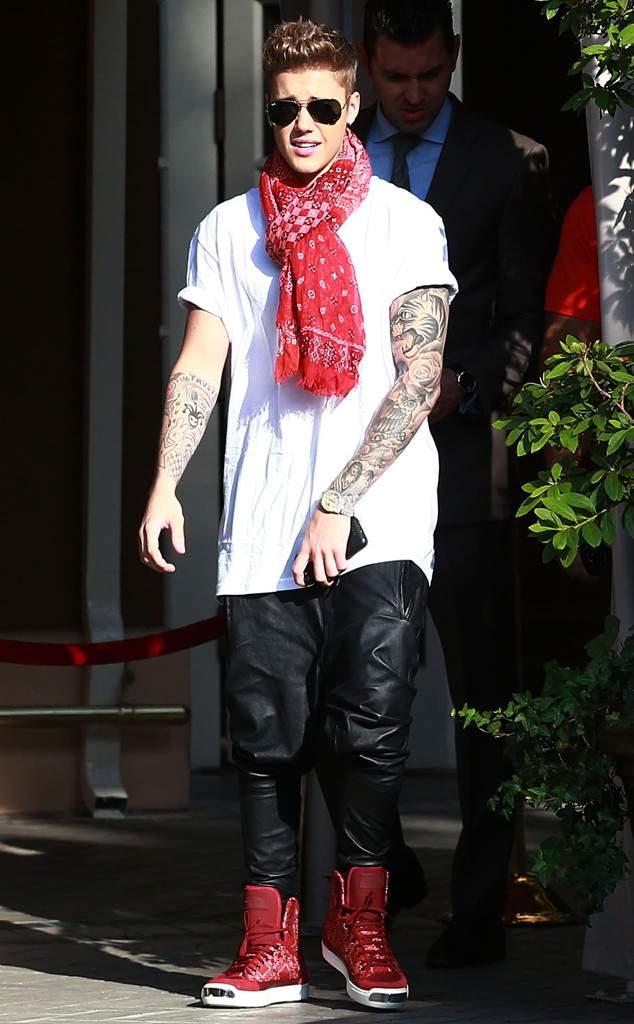 WCP/4CRNS/FAMEFLYNET PICTURES
Has Los Angeles had it up to here with Justin Bieber as well?
The beleaguered Canadian pop star hit a bump upon his return to the United States after touching down at LAX today on an Air Singapore flight from Tokyo.
Eyewitnesses tell E! News that U.S. Customs officials have been questioning the 20-year-old for the last two hours inside the airport's Tom Bradley International Terminal. Bieber's entourage has been standing around waiting for him
Since being charged with driving under the influence in Miami in January, Bieber has traveled abroad, having immediately jetted off to Panama for some R&R after his Florida arrest. He is also facing an assault charge in his native Canada in connection with an alleged attack on a limo driver in Toronto back in December.