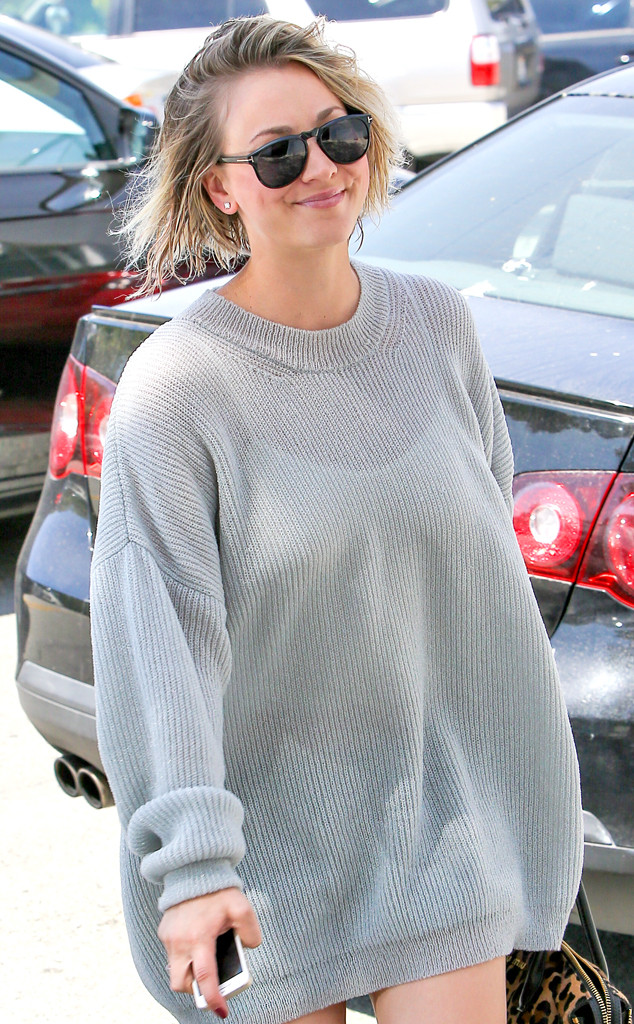 RCF/INFphoto.com
Whether her hair is wet or perfectly styled, it seems that Kaley Cuoco-Sweeting loves to flaunt her new 'do.
The Big Bang Theory star chopped off her locks on Wednesday, and later that day was seen arriving at a salon in Los Angeles where she was snapped strolling the streets with wet hair.
So does this mean Cuoco-Sweeting is having second thoughts about her short and sassy style?
Nope! Cuoco-Sweeting appears to have been heading back to the salon for highlights and simply didn't have time to blow-dry. She also took to Instagram on Thursday to tweet another pic of her new hairstyle (while flashing her diamond wedding ring), which she captioned, "No regrets-still in ❤️."