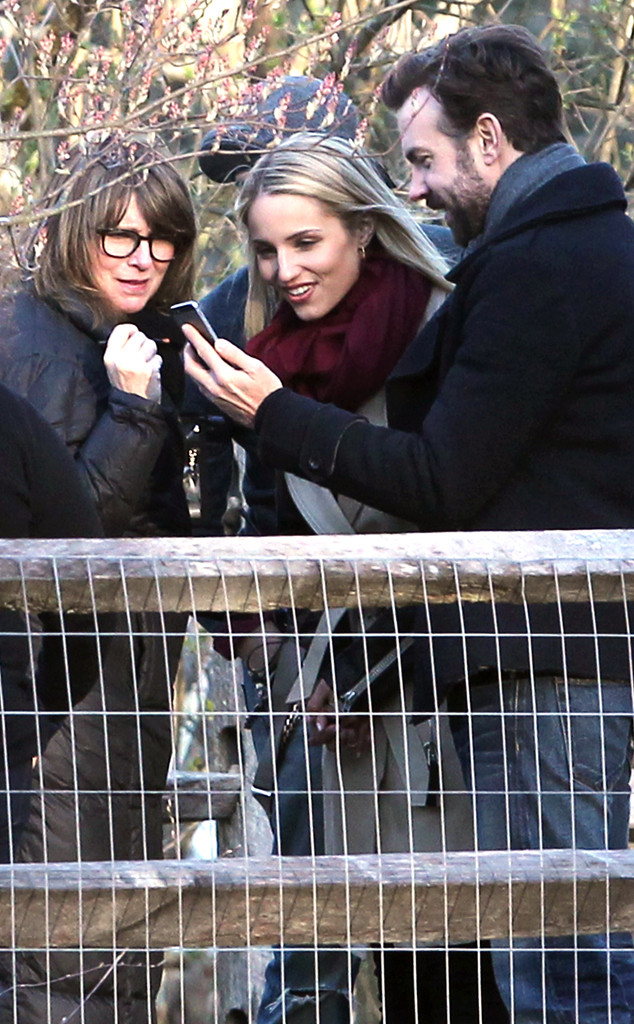 Patriot Pics/FAMEFLYNET PICTURES
Jason Sudeikis is one proud papa!
One day after he and fiancée Olivia Wilde announced the birth of their new baby boy Otis Alexander, the 38-year-old actor stepped out on the set of his new film Tumbledown looking happier than ever.
Sudeikis was all smiles while working on Thursday in Boston. Dressed in sneakers, black pants and a black sweater with hip glasses and a camera around his neck, the scruffy star also couldn't wait to show off pics of his son to costar Dianna Agron and some crew members.
Agron was overheard letting out a big, "Aw," while looking at the presumably adorable photos.