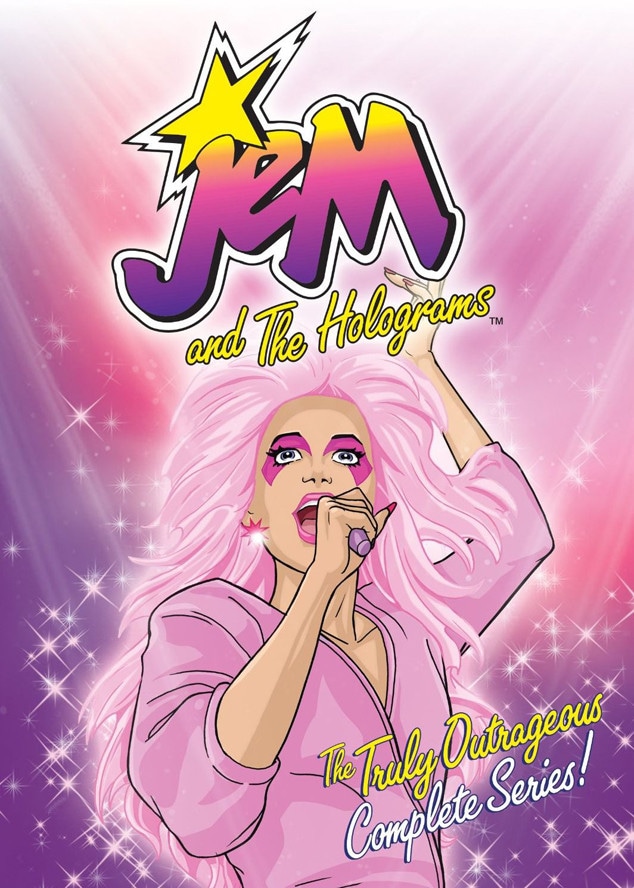 Sunbow Productions
It's all happening!
The cast for the live-action movie remake of Jem and the Holograms has just been revealed.
Nashville actress Aubrey Peeples will take on the main character for her first major film role.
Meanwhile, Disney star Stefanie Scott will play Jem's sister Kimber, Pretty Little Liars' Aurora Perrineau was play the Holograms' Shana, and The Fosters' Hayley Kiyoko has joined the ensemble as Aja.
The movie's official Twitter account also posted the first photos of the ladies in their characters.
The highly anticipated flick, based on the 1980s Hasbro toys which were also a favorite cartoon of many, will be produced by Scooter Braun Productions, Blumhouse Productions and John M. Chu.
Chu is also on board to direct the project.
It was only announced last month that the movie was taking place, and shooting has already begun on the action-packed feature film. Looks like things are moving quickly along!
At the time, the producers said that the new Jem film would be "for a whole new generation with themes of being true to who you are in a multitasking, hyperlinked social media age."
Ryan Landels wrote the script, which centers around an orphaned teenager who becomes an online recording sensation.
She and her sisters embark on a music-themed scavenger hunt across Los Angeles in order to uncover a final message that was left by Jem's father.