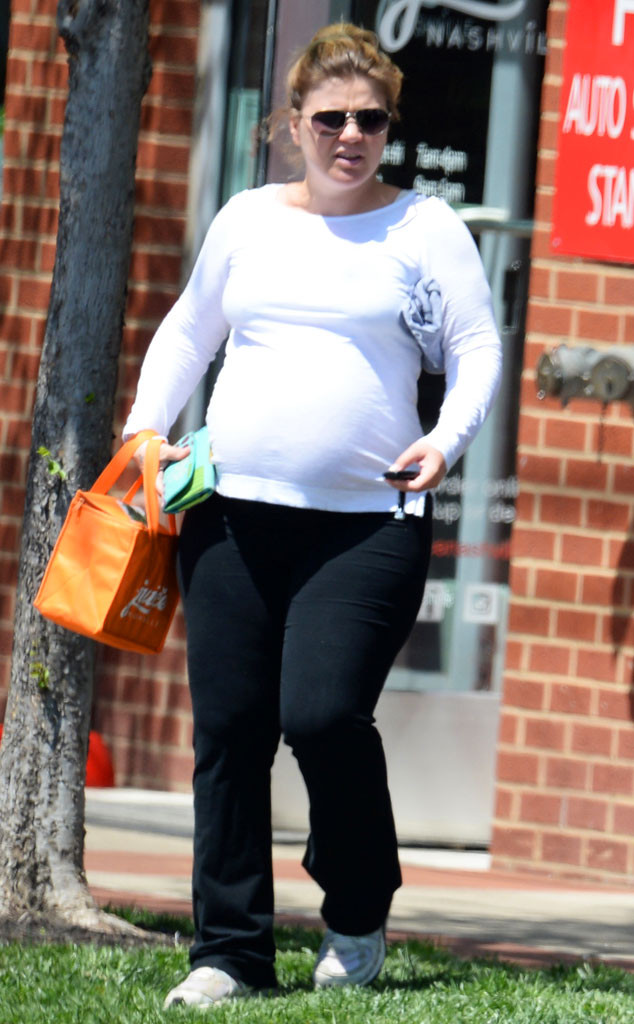 INFphoto.com
Happy birthday, Kelly Clarkson!
The birthday girl and pregnant singer took to Twitter to reveal her birthday wish—which had a lot to do with her bun in the oven!
"It's my birthday!!!!," she wrote. "For my birthday I have asked my unborn baby girl to sleep through the night and laugh a lot when she comes out." Aww!
Clarkson's been open about documenting her pregnancy on her social media site.
In fact, just a few days ago she was joking about her daughter's future career in gymnastics!
"There's something very cool yet very creepy about a baby moving inside your belly. Regardless, I'm pretty sure she's gonna be a gymnast," she posted.
The mama-to-be has kept a fairly low profile over the last several months, however, only recently stepping out over Easter weekend in Nashville.