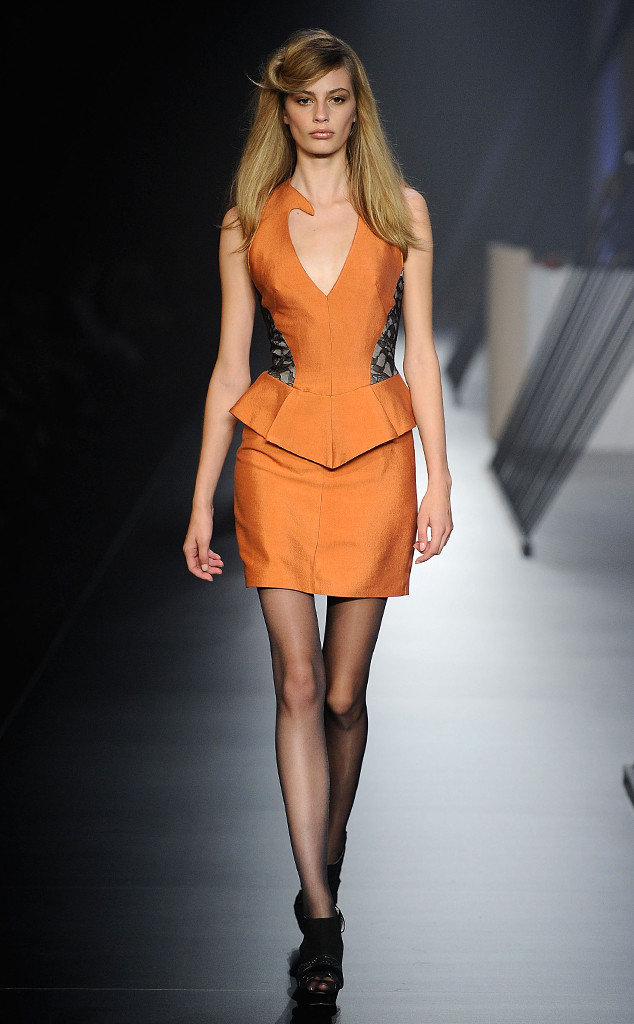 Stefan Gosatti/Getty Images
Cassi Van Den Dungen is undoubtedly a beautiful model, but the Aussie native is lashing out at criticism that she needs to gain weight.
In an Instagram post showing an extremely skinny topless woman with protruding ribs (who is not the model herself), the 21-year-old explains how she's sick of being called anorexic and slams people for criticizing her shape.
"I think a lot of overweight girls are hypocrites. I'm naturally tall and skinny, I eat what I want, I don't starve myself, and I am beautiful," the post read.
"So why are you allowed to love your 'curves' but it's wrong for me to love my 'bones'?"