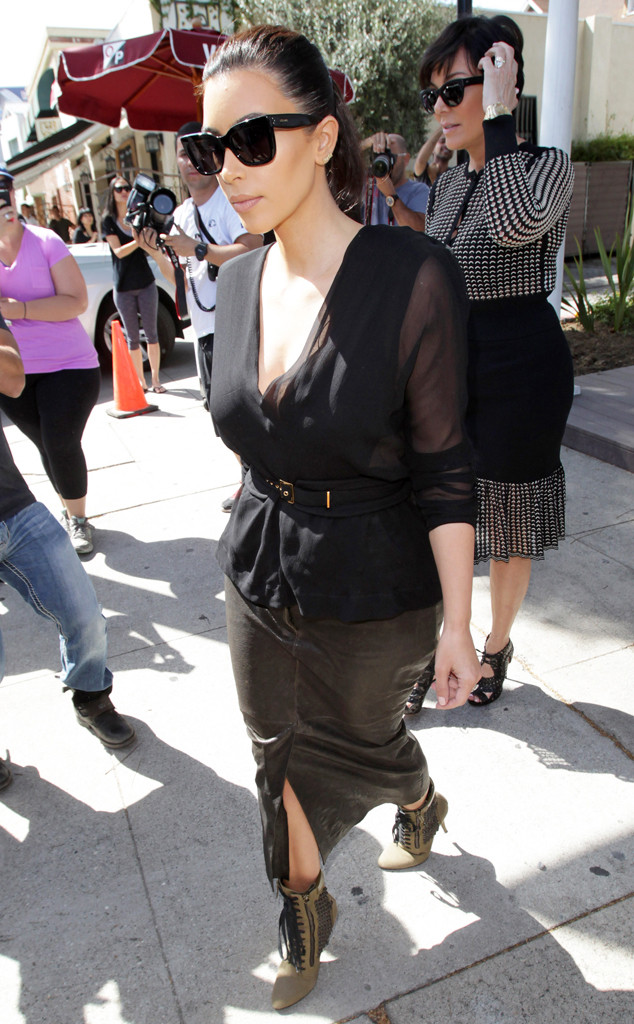 Clint Brewer/Splash News
There are moments when it's obvious that people will be staring at Kim Kardashian's butt (like this), but let's be real—the E! star doesn't have to be strutting a thong bikini on the beach for everyone's eyes to look directly at her backside.
The soon-to-be bride was blessed with a bootylicious physique, that even when she's completely covered, her famous curve continues to steal the spotlight.
For example: Kim stepped out with mom Kris Jenner earlier today wearing a loose, plunging black blouse with a full-length skirt. No biggie, right? Sure. Until Kim turned around.