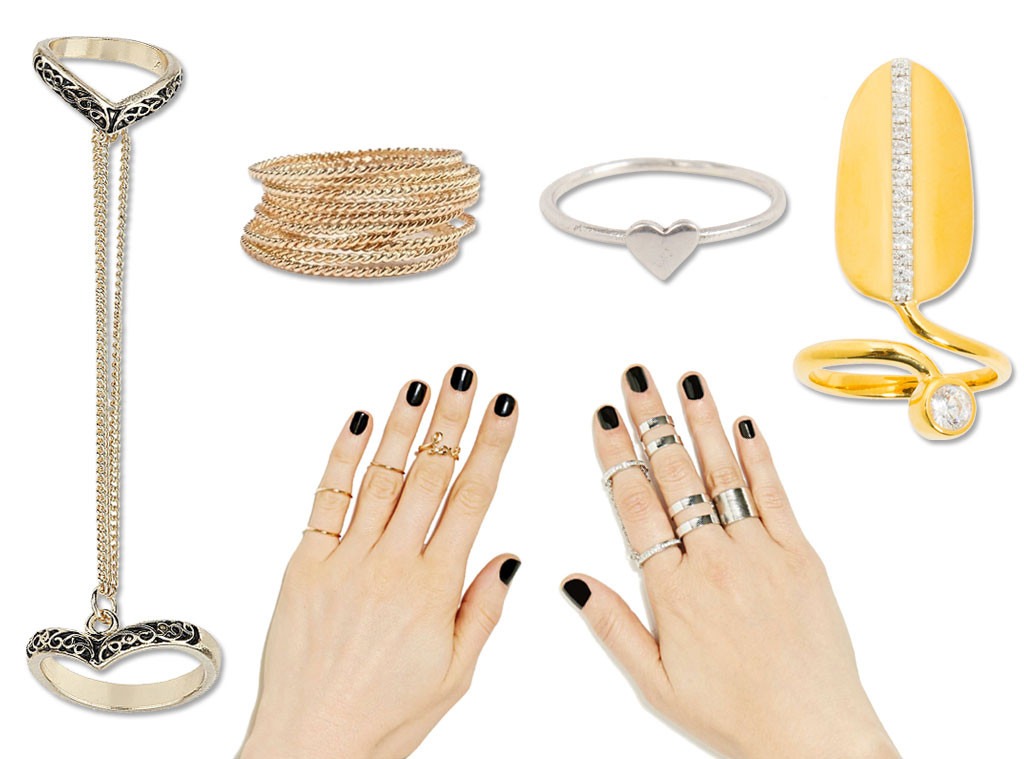 Midi rings have been stacking up on the fingers of celebrities, models and anyone who has been stalking the red carpet as much as we have! This season it's all about the layering of the rings and we are here to help you get the look for less with our Fabulist Find of the Week!
For a limited time only, get the rings that you have been window watching for a price that is over 50% off what you will find in any store! Stack them up or wear them on their own—whatever you decide, just know that people are going to be checking out your newest purchase with these show-stopping rings! Check out the entire boutique at loveitbuyit.tv/fabulist!
Here's a breakdown of the different ways that you can rock the midi!
A midi ring is a ring that sits on your finger above the lower knuckle. While the trend sounds limiting, there are actually a ton of ways to own this midi ring look!
In this example, the model is wearing midi rings as her primary jewelry staple. We love how she has one on almost every finger to create a line effect.
This is also a great example of how you don't have to stick to one specific design or metal. You can keep it simple and then add on the spikes and arrows to diversify the look!
These classic rings are able to take on new life to add a fun twist. Pair a solid gold ring with a delicate silver midi ring above it. By having nothing else on your hand, you are making this your staple piece and showing off a cool way to mix metals while doing it!
The simplicity of this is really what makes it such a signature piece. Stylist tip: Stack the midi rings in order to create a bigger impact!
These Park Lane rings come in multiple metals to help you add to your final masterpiece! 
Don't be afraid to add some layers on, ladies! This is our favorite way to wear the trend and it is totally obtainable though our exclusive online Catbird offer! This model proves that you really can never have too many midi rings! 
Have you tried the trend? Show us at #MidiRings #Fabulist! We will be posting our favorite looks on our Instagram account all week!