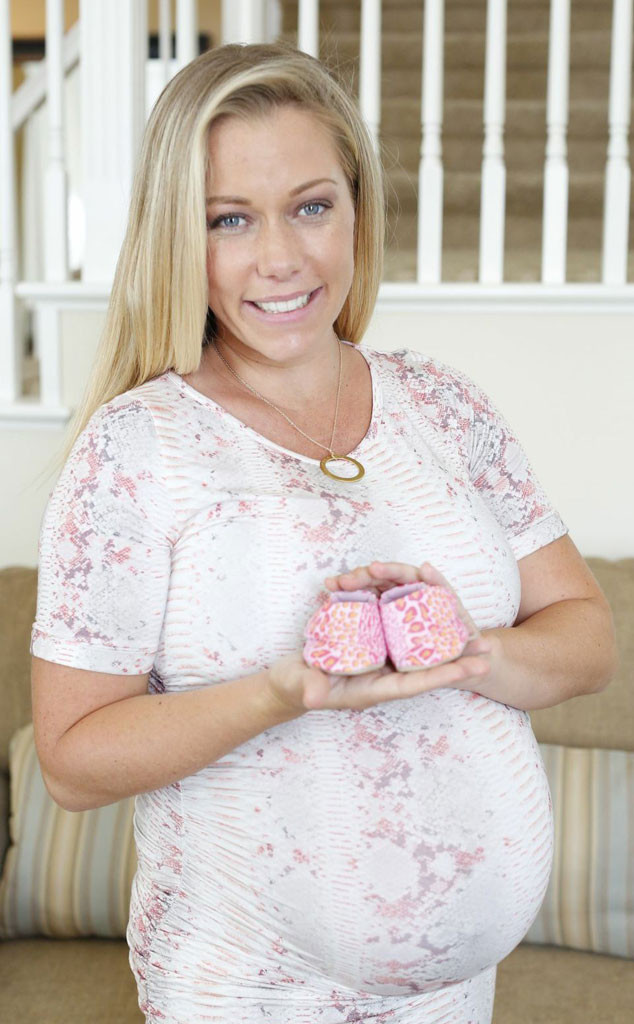 DustyLu
Kendra tells E! News, "The 'Sprinkle' was a really good time to get my friends together and just have some fun. It was more like a bachelorette party than it was a baby shower! My friends had some fun drinks, we all had some delicious healthy food from Paleta and massages from these big guys from Manly Handz!"
"Other than the nursery not being ready, we are prepared for this new little girl in our lives," she aded. "Little Hank is so excited to be a big brother!"
________
It's time to celebrate!
Kendra Wilkinson-Baskett got together with a bunch of her gal-pals at her best friend Jessica Hall's home in Santa Clarita, Calif., on Saturday afternoon, which was produced by Good Carma Studio.
The pregnant star, who showed off her baby bump in a tight dress from Isabella Oliver, was presented with a POSH Mommy personalized "We Love You Mommy" necklace and pink Stride Rite baby shoes, while guests went home with goodie bags personalized with Mabel's Labels' bag tags and gift cards for Stride Rite Shoes.
Everyone was spoiled with an organic spread from Paleta, which included mini bison burgers and chicken satay. They also had an amazing themed candy buffet from Candy Me Up and sipped on some Consensio Wines at the shower's personal wine tasting. Polkadots provided the cake, Bashful Rose created the flower arrangements and—as if that wasn't enough amazingness—Manly Handz provided hand and foot massages for everyone.