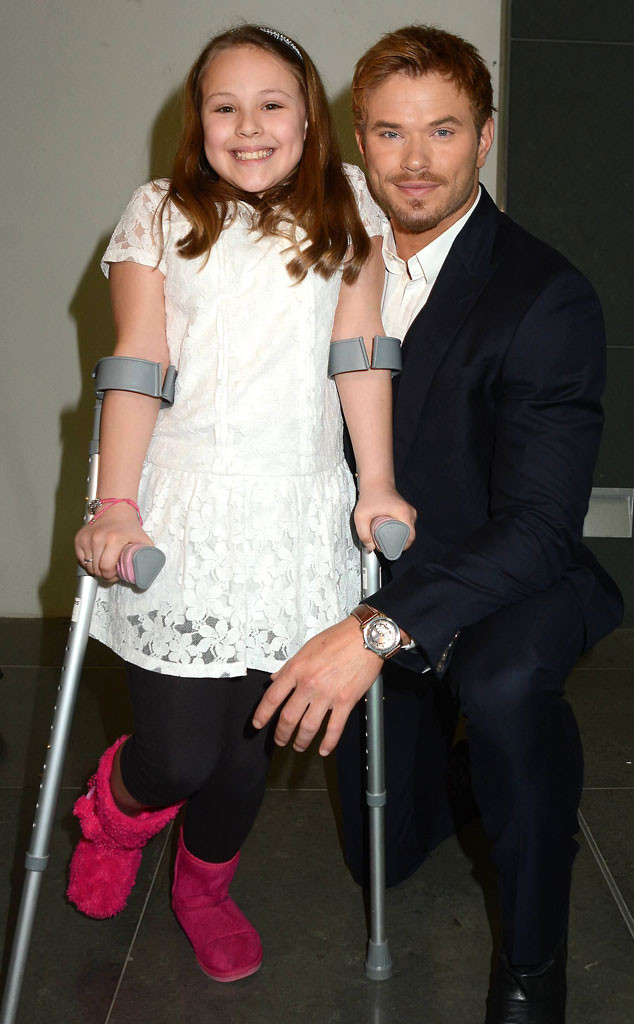 WENN.com
Who doesn't love a Hollywood hunk with a heart of gold?
Kellan Lutz walked the red carpet at the Ireland premiere of Tarzan Wednesday night (an animated motion-capture version produced in France and Germany), stopping for a moment to pose for a picture with a young fan who was on crutches.
The little girl was rocking a fuzzy hot-pink boot on her right foot and a sweet smile, made all the bigger when Lutz walked over.
And it was so nice to see the 29-year-old heartthrob, known for showing off his abs in blockbuster films, flashing his cuddly side instead.
Not that he should stop taking off his shirt or anything...