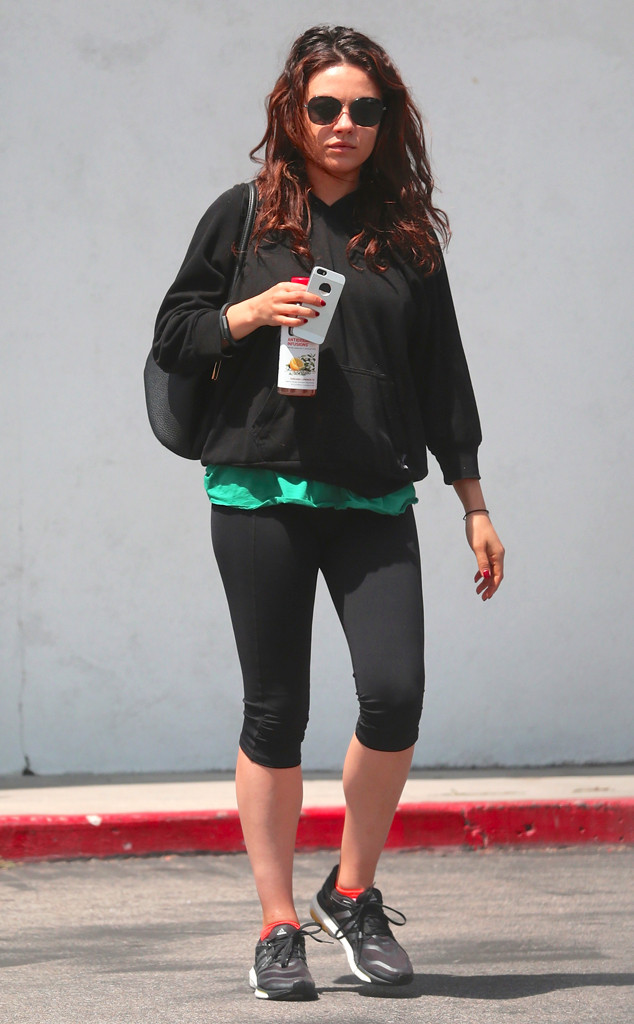 Dean/MRM/NPG.com
Mila Kunis is back in L.A. and back to her routine.
Fresh from a trip to Louisiana for her future sister-in-law's wedding, Ashton Kutcher's pregnant fiancée was spotted leaving a pilates studio today in workout gear.
Kunis kept her growing baby bump cozy (and her post-workout body temp stable) in a dark hoodie, worn over a green top and cropped exercise pants that showed off her shapely bottom half.
She was wearing a ponytail holder that had probably been put to good use holding her hair back while she worked up a sweat around her left wrist, and sported one of those de rigeur fitness trackers on her right.