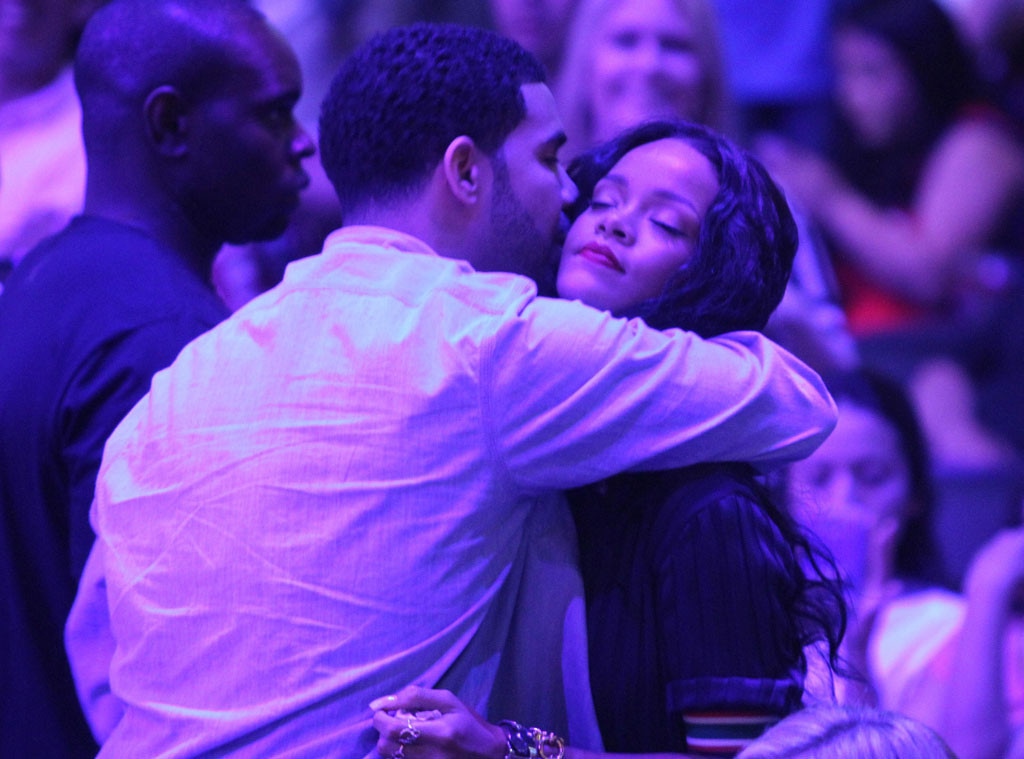 London Ent / Splash News
It's safe to say that things are getting serious between Drake and Rihanna.
A source close to the famous duo tells E! News that "they got on so well and have always had a special connection from the moment they met…and now they have found each other again, everyone just feels like this is it."
The two, who have been almost inseparable in the recent months, were just spotted at a Clippers basketball game in Los Angeles on April 10.
Drake planted a kiss on RiRi as they hugged but quickly went back to his seat across the court from the Grammy-winning singer.
Both performers have done their best to keep their blossoming romance as under the radar as possible, despite being seen together all over Europe during Drake's tour.
"Their friends are so happy that they're together. There's a real feeling among their inner circle that they were always meant to be together," our insider continued.
"They really are made for one another. Everyone knows it. And Drake could not be happier. They couldn't be better suited."
Drake opened up about Chris Brown's ex during an interview with Rolling Stone earlier this year that he's definitely thought about dating the Bajan beauty, but sees them as just good friends.
"I mean, I think about it. Like, 'Man that would be good.' We have fun together. She's cool and s--t.  But we're just friends," the former Degrassi star said of the 26-year-old songstress. "That's my dog for life."