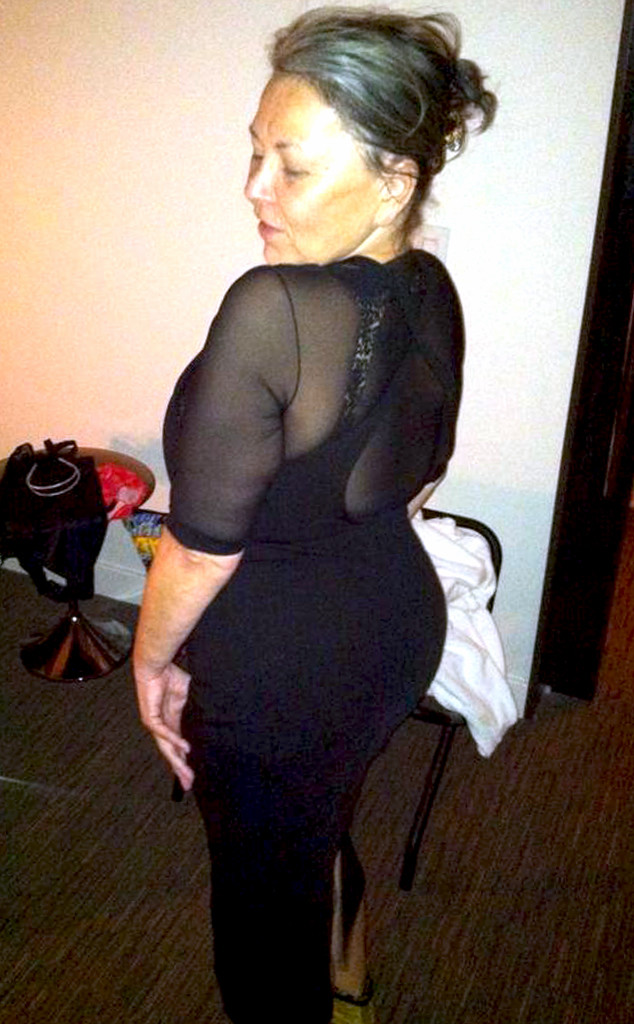 Twitter
Roseanne Barr is showing off her recent weight loss in her own unique and comedic way.
The 61-year-old added an amusing photo to Twitter on Wednesday along with the spot-on caption, "Hey! #Kanye."
Barr is clearly channeling Kim Kardashian in the sexy snapshot and giving a direct shout-out to Kim's fiancé Kanye West. From the formfitting black stylish frock to putting her derriere on display, Barr is imitating the 33-year-old brunette beauty. Perhaps taking a page from the E! star's infamous tight white swimsuit selfie?