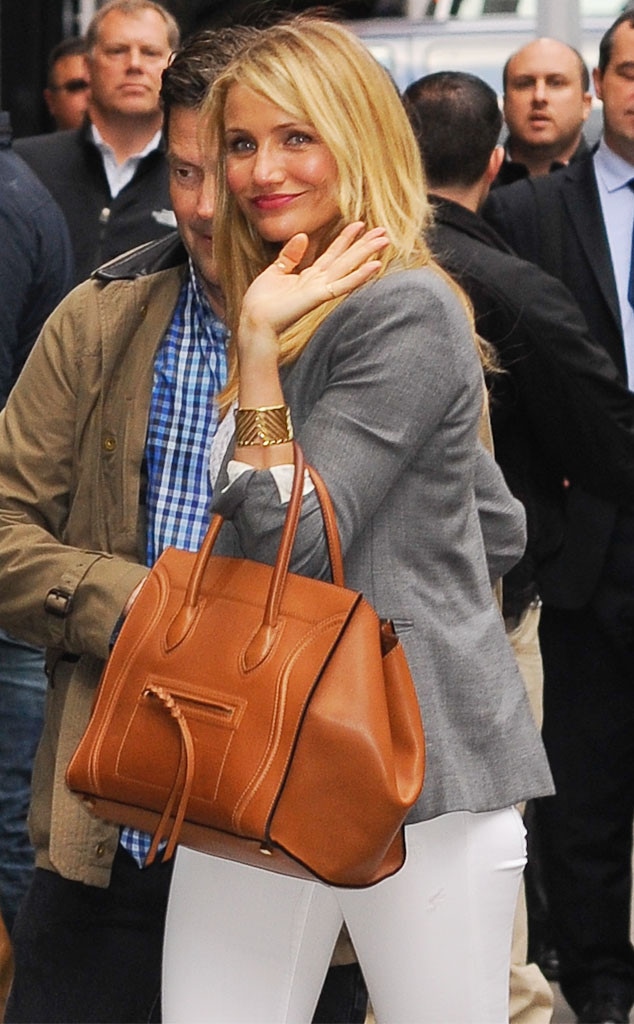 Splash News
Cameron Diaz is gorgeous, hilariously funny and pretty much one of the most down-to-earth woman in Hollywood. (She also smells real good.)
But even she's been cheated on!
"Everybody's been betrayed in some way," she told me at the premiere of her new comedy The Other Woman (in theaters on Friday). "We all have. Whether it's from a family member or a friend or a boyfriend or girlfriend. We all know what betrayal feels like."
However, she never sought out revenge like the kind that's served in The Other Woman. Leslie Mann stars as a housewife who plots revenge on her cheating husband, Mark (Game of Thrones' Nikolaj Coster-Waldau), with two of his mistresses (Diaz and Kate Upton).
Headlinephoto / Splash News
"You know what? I feel like I've missed my opportunity [for revenge]," said Diaz, whose famous boyfriends have included Justin Timberlake, Jared Leto, Matt Dillon and baseball star Alex Rodriguez (no, we're not saying any of them cheated on her!). "I really wish I had the stomach for it, and I'm not planning on going out with anyone who cheats on me again."
Upton, who has also publicly acknowledged she's been cheated on, said she's never heard of any real-life cheating horrors like the one the movie portrays.
"Hopefully no men relate to the character of Mark," she said.
If you do, Upton added, "You really need to reevaluate your life, because we created a character who is pathological."