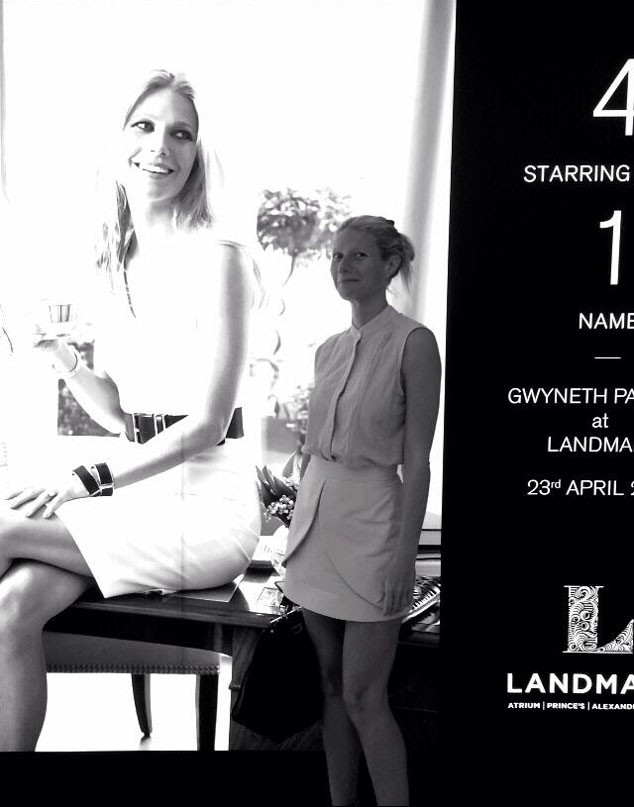 Twitter
Gwyneth Paltrow has returned to work since announcing her separation from ex Chris Martin one month ago.
The 41-year-old actress attended her first post-split public event today in Hong Kong to promote her lifestyle website Goop. Paltrow looked gorgeous in a black jumpsuit and heels. While she wasn't wearing her wedding ring, she did sport a giant diamond on her right hand.
During the event, the Oscar winner talked about upcoming changes to Goop, including the company's move from London to L.A. She also shot down reports the company is in financial trouble and debt, telling attendees, "Those numbers are based on filings from a couple of years ago, so you shouldn't believe everything you read."