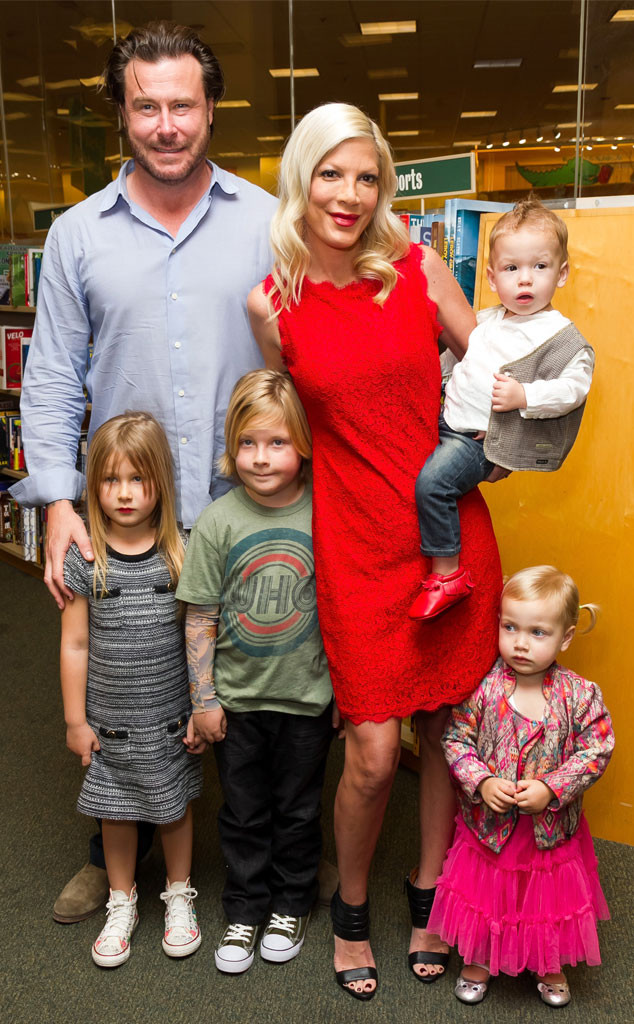 Rodrigo Vaz/FilmMagic/This photo of minors was taken at a public event.
Tuesday's True Tori premiere was fraught with heartbreak.
The Lifetime docu-series showed an emotional Tori Spelling struggling to come to terms with the fact that her husband, Dean McDermott, cheated on her with Emily Goodhand in December 2013.
In January, McDermott "voluntarily" checked into rehab to seek treatment for sex addiction. His wife—left alone to care for their four children—visited him for the first time at the facility with cameras in tow. "I miss having my best friend," the Mystery Girls actress tearfully admitted during her drive. "I miss having that support, that person that's your go-to in life. And now it's just stripped from me. I had it for seven years and it was just gone one day. And I go on. I go on every single day as best I can."
At the meeting, McDermott's therapist said he was dealing with addiction, depression and "the fallout from his affair." Spelling acknowledged that some of the issues were years-old. "I s--t on our life," McDermott said, noting that he's dealing with alcoholism and other issues after "lying his whole life."